James Otis

An Attack by the Savages
Just after sunset, and before the darkness of night closed in, those who had been on shore came back very hurriedly and in disorder, bringing with them in the foremost boat, two wounded men.
"They have had a battle with some one, Master," I reported, before yet the boats were come alongside, and for the first time that day did Captain Smith appear to be deeply concerned. I heard him say as if to himself, not intending that the words should reach me:
"Lack of caution in dealing with the savages is like to cost us dearly."
Half an hour later I heard all the story from Nathaniel Peacock, who had believed himself fortunate when he was allowed to accompany the party on shore.
According to his account, the company from the fleet roamed over much of the land during the day, finding fair meadows and goodly trees, with streams of fresh water here and there bespeaking fish in abundance.
Nothing was seen or heard to disturb our people until the signal had been given for all to go on board the boats, that they might return to the ships, and then it was that a number of naked, brown men, creeping upon their hands and knees like animals, with bows and arrows held between their teeth, came out suddenly from amid the foliage to the number, as Nathaniel declared, of not less than an hundred.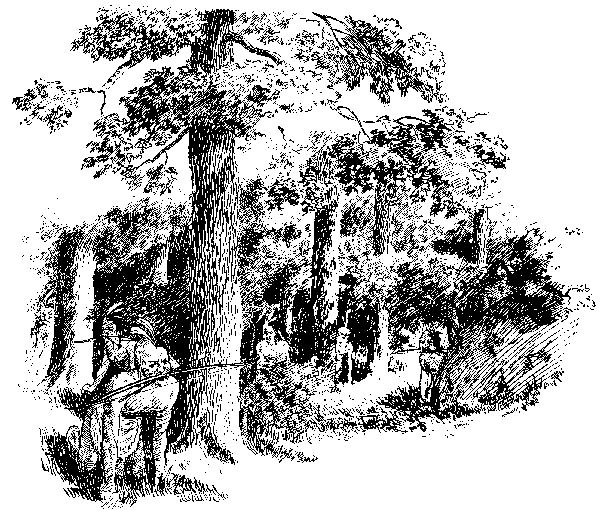 While the white men stood dismayed, awaiting some order from those who chose to call themselves leaders, the savages shot a multitude of arrows into the midst of the company, wounding Captain Gabriel Archer in both his hands, and dangerously hurting one of the seamen.
Captain Gosnold gave command for the firearms to be discharged, whereupon the savages disappeared suddenly, and without delay our people returned to the fleet.