James Otis

Pocahontas Begs for Smith's Life
He was forced down on the earth, with his head upon a great rock, while two half naked savages came forward with heavy stones bound to wooden handles, with which to beat out his brains, and these weapons were already raised to strike, when the girl Pocahontas ran forward, throwing herself upon my master, as she asked that Powhatan give him to her.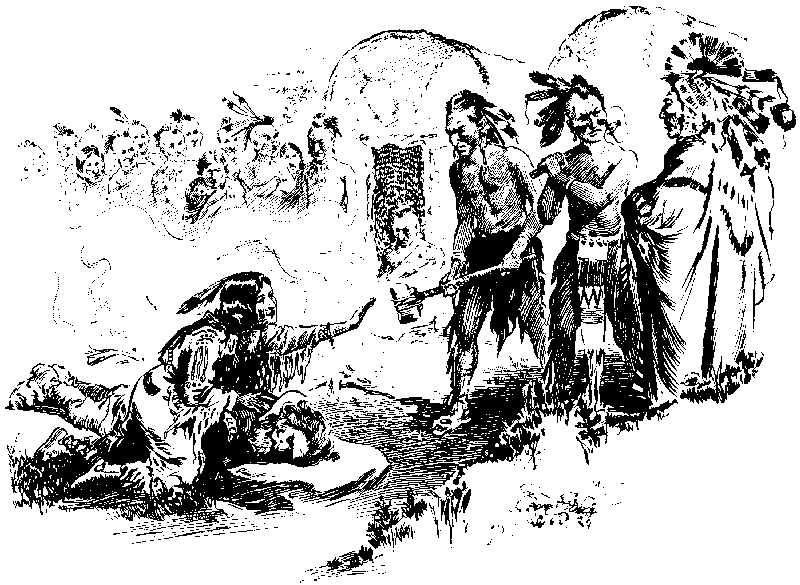 Now, as we afterward came to know, it is the custom among savages, that when one of their women begs for the life of a prisoner, to grant the prayer, and so it was done in this case, else we had never seen my master again.
It is also the custom, when a prisoner has thus been given to one who begged for his life, that the captive shall always be held as slave by her; but Pocahontas desired only to let him go back to Jamestown. Then it was she told her father how she had been treated when visiting us, and Powhatan, after keeping Captain Smith prisoner until he could tell of what he had seen in other countries of the world, set him free.