James Otis

Meeting Captain Smith
Lest I should set down too many words, and therefore bring upon myself the charge of being one who can work with his tongue better than with his hands, I will pass over all that which Nathaniel and I did during the long time we roamed the streets in the hope of coming face to face with Captain Smith.
It is enough if I set it down at once that we finally succeeded in our purpose, having come upon him one certain morning on Cheapside, when there was a fight on among some apprentices, and the way so blocked that neither he nor any other could pass through the street, until the quarrelsome fellows were done playing upon each other's heads with sticks and stones.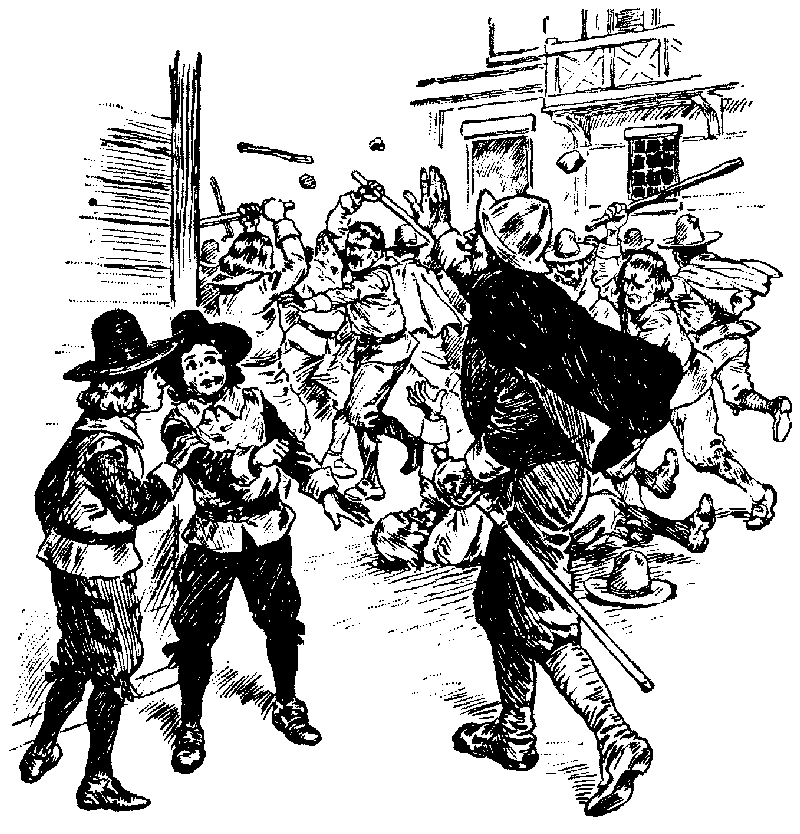 It seemed much as if fortune had at last consented to smile upon us, for we were standing directly in front of the great man.
I know not how it chanced that I, a lad whose apparel was far from being either cleanly or whole, should have dared to raise my voice in speech with one who was said to have talked even with a king. Yet so I did, coming without many words to that matter which had been growing these many days in my mind, and mayhap it was the very suddenness of the words that caught his fancy.
"Nathaniel Peacock and I are minded to go with you into that new world, Captain John Smith, if so be you permit us," I said, "and there we will serve you with honesty and industry."