James Otis

Captain Smith Forced To Remain Aboard
If Master Hunt and Master Wingfield had been able to bring the others around to their way of thinking, Captain Smith would have taken his rightful place in the Council without delay. Instead of which, however, he remained on board the ship idle, when there was much that he could have done better than any other, from the day on which we came in sight of Virginia, which was the twenty-sixth day of April, until the fifteenth day of June.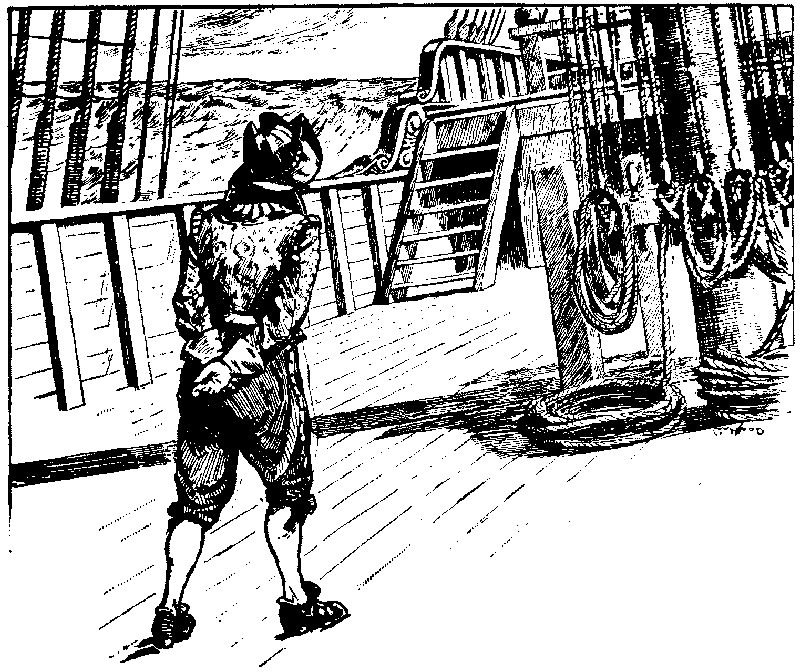 During all this time, those of the Council who were his enemies claimed that they could prove he had laid plans to murder all the chief men, and take his place as king; but yet they did not do so, and my master refused to hold any parley with them, except that he claimed he was innocent of all wrong in thought or in act.
When the others of the fleet set off to spy out the land, my master remained aboard the ship, still being a prisoner, except so far that he wore no fetters, and I would not have left him save he had commanded me sharply, for at that time, so sore was his heart, that even a lad like me could now and then say some word which might have in it somewhat of cheer.
During this time that Captain Smith was with the company and yet not numbered as one of them, the other gentlemen explored the country, and more than once was Nathaniel Peacock allowed to accompany them, therefore did I hear much which otherwise would not have been told me.
And what happened during these two months when the gentlemen were much the same as quarreling among themselves, I shall set down in as few words as possible, to the end that I may the sooner come to that story of our life in the new village, which some called James Fort, and others James Town, after King James of England.