James Otis

Meeting Old Friends
Before noon we were on board the ship, greeting our friends from Bristol, who welcomed us warmly, and to me it was a most joyful time.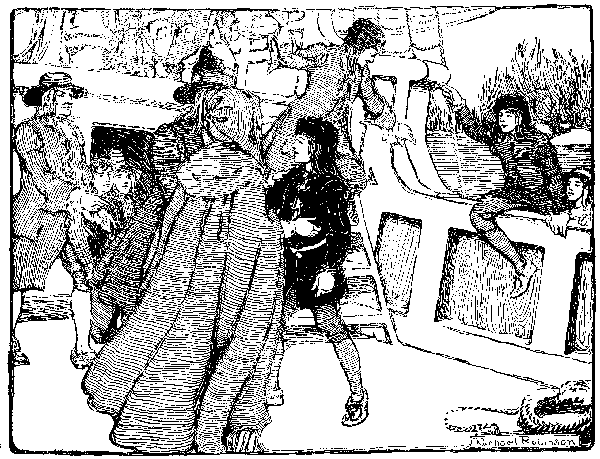 We were called upon to answer a multitude of questions regarding those who had come over in the John and Sarah, and I could see full well that many of the people were sadly disappointed because of our not having already decided upon the place where the city was to be built, although they knew that Thomas Holme, who was to make a survey of the country, had not left England when our fleet set sail.
However, we had much of cheering news to impart, chiefly regarding the plentiful supply of food, and the fact that we were very comfortably housed, even though living in caves.
We spent the night on board the Factor, and next morning twenty of the men who had come over in her insisted on going back with us to the settlement, even though we tried to let them understand how great would be the fatigue of making one's way through the snow without the Indian shoes to prevent them from sinking knee-deep amid the fleecy, frosty particles.
All our party made the journey in safety, however, and on that night we who had the largest caves were called upon to take in as lodgers these visitors from the Factor, until, speaking for my own home, we hardly had room in which to turn around.