James Otis

The Welcome to Penn
We of Philadelphia had broken our fast some time before the sun gave any sign of rising, and when we had waited with more or less patience a full two hours, three Indians were sent down river in a canoe to learn if the ship was on her way.
The messengers were hardly more than out of sight before a large boat came within view, in which were a dozen or more men, and surely William Penn must have been pleased by the warmth of the welcome we were able to give him.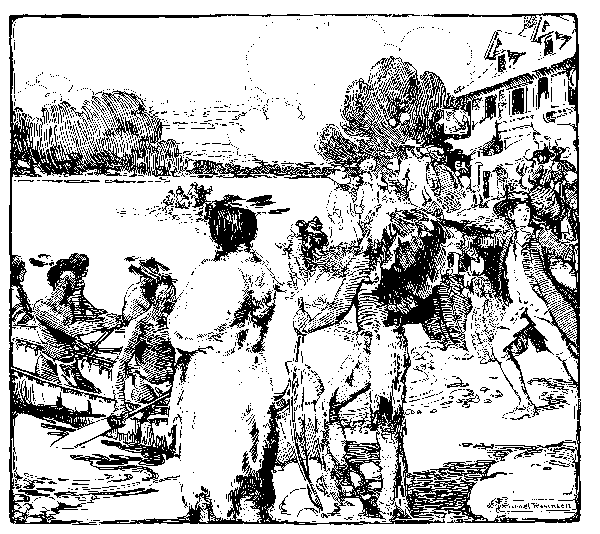 All who had firearms discharged them in the air, Indians as well as white men, and those who could not make a noise in such manner shouted at the full strength of their lungs, until the uproar was so great that I can well fancy the animals in the forest were alarmed.
We knew it was our governor approaching, because of the number in the boat, and, besides, many of our people, including my father, had met him face to face.
He must have known we were waiting to give him greeting, for he came to shore near where we were standing, but more than this about his coming for the first time into his own city I cannot say, because of the chief men of our new town, my father among others, straightway entering the half-finished tavern in company with the governor.
We lads were not allowed to go into the presence of the owner of the city with our elders, but perforce remained outside, and I am not certain but we enjoyed ourselves to a much greater extent than if we had been listening to conversation of which we could not understand overly much.