Mara L. Pratt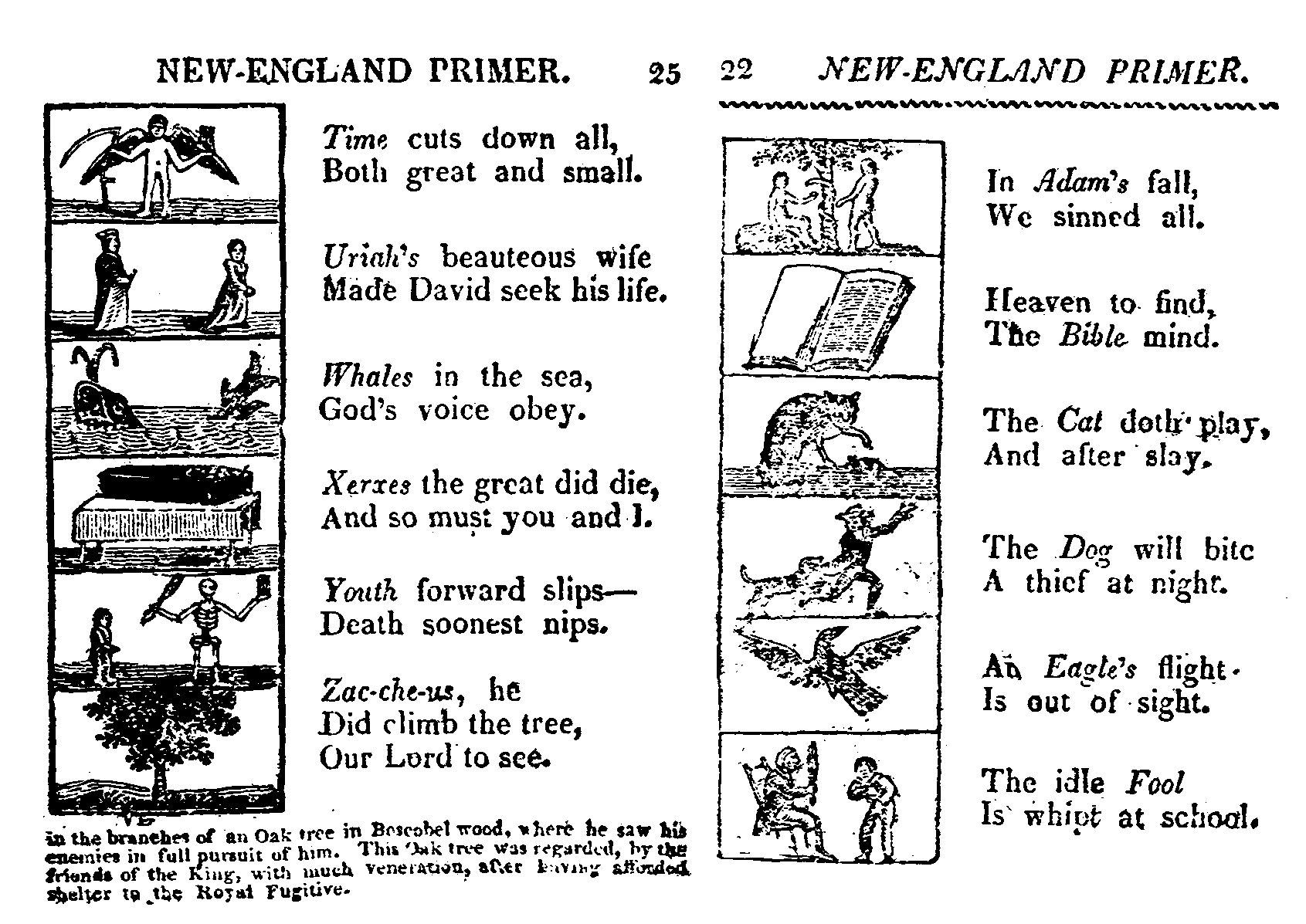 The New England Primer
Speaking of these little sober-faced children of the colonial times, reminds me of the queer little books from which they learned to read.
I wish you could see one I have. It is very, very old now, its leaves are all yellow and musty, and I fear that before long they will fall in pieces like an old dead leaf.
It is a little square book with blue paper covers, on which is an odd looking picture of two children kneeling to say their prayers. In the book are several little verses and hymns and prayers, a long list of questions and answers from the Bible, the ten commandments, and then some odd little verses, with pictures which are odder still. On the opposite page are a few of them, which I am sure you will say are very funny.