Stories of Great Americans for Little Americans by Edward Eggleston

Webster and the Poor Woman
W HEN Daniel Webster was a young lawyer, he was going home one night. There was snow on the ground. It was very cold. It was late, and there was nobody to be seen.
But after a while he saw a poor woman. She was ahead of him. He wondered what had brought her out on so cold a night.
Sometimes she stopped and looked around. Then she would stand and listen. Then she would go on again.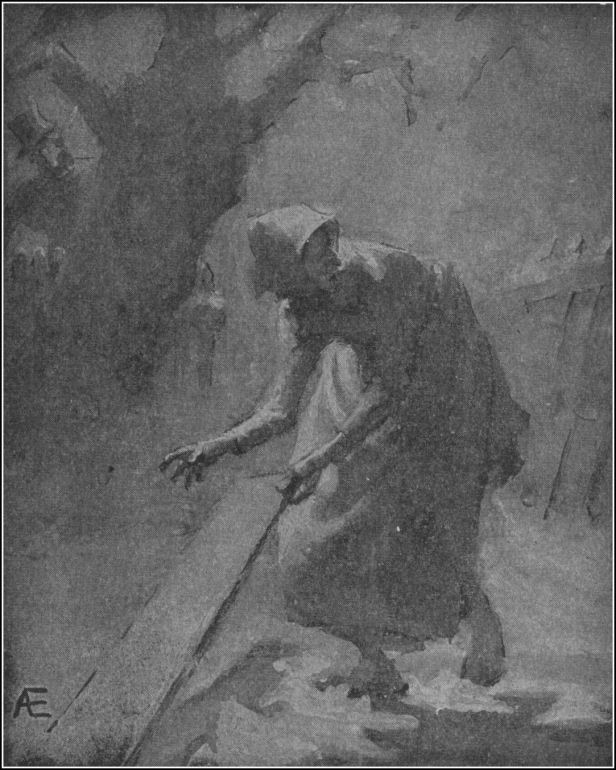 Webster and the Poor Woman
Webster kept out of her sight. But he watched her. After looking around, she turned down the street in which Webster lived. She stopped in front of Webster's house. She looked around and listened.
Webster had put down some loose boards to walk on. They reached from the gate to the door of his house. After standing still a minute, the woman took one of the boards, and went off quickly.
Webster followed her. But he kept out of her sight. She went to a distant part of the town. She went into a poor little house.
Webster went home without saying anything to the woman. He knew that she had stolen the board for firewood.
The next day the poor woman got a present. It was a nice load of wood.
Can you guess who sent it to her?