Hurlbut's Story of the Bible by Jesse Lyman Hurlbut

Jehu, the Furious Driver of His Chariot
II Kings viii: 7 to 15; ix: 1, to x: 36.
Part 1 of 2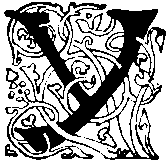 OU remember that when the Lord came to the prophet Elijah at Mount Horeb in the wilderness (see Story 78), the Lord gave to Elijah a command to anoint or call Hazael to be king of Syria, and Jehu to be king of Israel. But to prepare the way for these changes of rule a long time was needed, and Elijah was taken home to heaven before these men were called to be kings.
The time to call these men had now come, and Elisha undertook the work that had been left to him by Elijah. He went to Damascus, the chief city of Syria: and Ben-hadad, the king of Syria, heard that the great prophet of Israel had come, for the fame of Elisha's deeds had made his name known through all those lands.
At that time King Ben-hadad was ill; and he sent one of his chief princes, whose name was Hazael, to ask Elisha whether he would be well again. Hazael came to meet Elisha with a rich present, which loaded forty camels, and he spoke to Elisha with great respect, saying, "Your son, Ben-hadad, king of Syria, has sent me to you to ask, 'Shall I become well again from this sickness?' "
And Elisha said to Hazael, "You may tell Ben-hadad that he will get well; nevertheless, the Lord has shown me that he will surely die."
Then Elisha looked steadily upon Hazael's face, until Hazael felt ashamed, and Elisha wept as he looked upon him. Hazael said to him, "Why does my lord weep?" "I weep, said Elisha, "because I know the evil that you will do to the people of Israel. You will take their castles, and set them on fire; you will kill their young men, and you will destroy their children."
Hazael was surprised at this, and said, "I am nothing but a dog; and how can I do such great things?"
And Elisha answered him, "The Lord has shown me that you shall be king over Syria."
Then Hazael went to King Ben-hadad, and said to him, "the man of God told me that you will surely be well from your sickness."
And on the next day Hazael took the cover from the bed, and dipped it in water, and pressed it tightly over Ben-hadad's face, so that he died; and Hazael reigned in his place as king of Syria. As soon as Hazael became king, he made war upon the Israelites; and a battle was fought at Ramoth-gilead, the same place where King Ahab had been slain more than ten years before. In this battle Jehoram, the king of Israel, was wounded; and he was taken to Jezreel, beside the great plain of Esdraelon, there to recover from his wounds. Ahaziah, who was at that time king of Judah, and who was a nephew of Jehoram, went to Jezreel to visit him while he was ill from his wounds.
By this time Elisha, the prophet, had returned from his visit to Syria. He knew that the time had now come to finish the work in Israel left to him by Elijah; and he called one of the sons of the prophets to him, and said, "Rise up, and go to the camp at Ramoth-gilead; and take with you this little bottle of oil. And when you reach Ramoth-gilead, find one of the captains of the army, Jehu, the son of Jehoshaphat, the son of Nimshi; and lead him into a room alone, and pour the oil on his head, and say, 'Thus saith the Lord, I have anointed you as king over Israel.' When you have done this, come back to me at once without waiting."
Then the young man, who was a prophet like Elisha, took the bottle of oil in his hand and went to Ramoth-gilead. In the camp of Israel he found the captains of the army sitting together. He came suddenly among them, and said, "O captain, I have an errand to you."
And Jehu, one of the captains, said to him, "To which one of us is your errand?"
He said to Jehu, "My errand is to you alone, O captain."
Then Jehu went with the young prophet into the house; and he poured the oil on his head, and said, "Thus saith the Lord, the God of Israel, 'I have anointed you as king over my people Israel. And you shall destroy the family of Ahab, because they destroyed the prophets of the Lord. And I will make the house of Ahab like the house of Jeroboam, who made Israel to sin. And the wild dogs shall eat Jezebel in the city of Jezreel, and there shall be no one to bury her.' "
And after he had said this, the prophet opened the door, and went away as suddenly as he had come. Jehu came back to the other captains, and sat down again. One of the captains said to him, "Is all well? Why did this wild fellow call you out?"
Jehu said to them, "You know the man, and you know what he said to me."
"No, no," they all said, "we do not know. Tell us what he said."
Then Jehu told them what the prophet had said, and that he had anointed him as king. This pleased all the captains. At once they took off their outer garments, and spread them as a carpet on the stairs of the house, and at the head of the stairs they placed Jehu; and they blew the trumpets and called out to the army, "Jehu is the king!"