Hurlbut's Story of the Bible by Jesse Lyman Hurlbut

The Prophet's Story of the Little Lamb
II Samuel xi: 1 to 25; Psalm 51.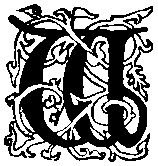 HEN David first became king he went with his army upon the wars against the enemies of Israel. But there came a time when the cares of his kingdom were many, and David left Joab, his general, to lead his warriors, while he stayed in his palace on Mount Zion.
One evening, about sunset, David was walking upon the roof of his palace. He looked down into a garden near by, and saw a woman, who was very beautiful. David asked one of his servants who this woman was, and he said to him, "Her name is Bath-sheba, and she is the wife of Uriah."
Now Uriah was an officer in David's army, under Joab; and at that time he was fighting in David's war against the Ammonites, at Rabbah, near the desert, on the east of Jordan. David sent for Uriah's wife, Bath-sheba, and talked with her. He loved her, and greatly longed to take her as one of his own wives,—for in those times it was not thought a sin for a man to have more than one wife. But David could not marry Bath-sheba while her husband, Uriah, was living. Then a wicked thought came into David's heart, and he formed a plan to have Uriah killed, so that he could then take Bath-sheba into his own house.
David wrote a letter to Joab, the commander of his army. And in the letter he said, "When there is to be a fight with the Ammonites, send Uriah into the middle of it, where it will be the hottest; and manage to leave him there, so that he may be slain by the Ammonites."
And Joab did as David had commanded him. He sent Uriah with some brave men to a place near the wall of the city, where he knew that the enemies would rush out of the city upon them; there was a fierce fight beside the wall; Uriah was slain, and other brave men with him. Then Joab sent a messenger to tell King David how the war was being carried on, and especially that Uriah, one of his brave officers, had been killed in the fighting.
When David heard this, he said to the messenger, "Say to Joab, 'Do not feel troubled at the loss of the men slain in battle. The sword must strike down some. Keep up the siege; press forward, and you will take the city.' "
And after Bath-sheba had mourned over her husband's death for a time, then David took her into his palace, and she became his wife. And a little child was born to them, whom David loved greatly. Only Joab, and David, and perhaps a few others, knew that David had caused the death of Uriah; but God knew it, and God was displeased with David for this wicked deed.
Then the Lord sent Nathan, the prophet, to David to tell him that, though men knew not that David had done wickedly, God had seen it, and would surely punish David for his sin. Nathan came to David, and he spoke to him thus:
"There were two men in one city; one was rich, and the other poor. The rich man had great flocks of sheep and herds of cattle; but the poor man had only one little lamb that he had bought. It grew up in his home with his children, and drank out of his cup, and lay upon his lap, and was like a little daughter to him.
"One day a visitor came to the rich man's house to dinner. He did not take one of his own sheep to kill for his guest. He robbed the poor man of his lamb, and killed it, and cooked it for a meal with his friend."
When David heard this, he was very angry. He said to Nathan, "The man who did this thing deserves to die! He shall give back to his poor neighbor fourfold for the lamb taken from him. How cruel to treat a poor man thus, without pity for him!"
And Nathan said to David, "You are the man who has done this deed. The Lord made you king in place of Saul, and gave you a kingdom. You have a great house, and many wives. Why, then, have you done this wickedness in the sight of the Lord? You have slain Uriah with the sword of the men of Ammon; and you have taken his wife to be your wife. For this there shall be a sword drawn against your house; you shall suffer for it, and your wives shall suffer, and your children shall suffer, because you have done this."
The prophet Nathan reproves David
When David heard all this, he saw, as he had not seen before, how great was his wickedness. He was exceedingly sorry, and said to Nathan, "I have sinned against the Lord."
And David showed such sorrow for his sin that Nathan said to him, "The Lord has forgiven your sin; and you shall not die on account of it. But the child that Uriah's wife has given to you shall surely die."
Soon after this the little child of David and Bath-sheba, whom David loved greatly, was taken very ill. David prayed to God for the child's life; and David took no food, but lay in sorrow, with his face upon the floor of his house. The nobles of his palace came to him, and urged him to rise up and take food, but he would not. For seven days the child grew worse and worse, and David remained in sorrow. Then the child died; and the nobles were afraid to tell David, for they said to each other, "If he was in such grief while the child was living, what will he do when he hears that the child is dead?"
But when King David saw the people whispering to one another with sad faces, he said, "Is the child dead?"
And they said to him, "Yes, O king, the child is dead."
Then David rose up from the floor where he had been lying. He washed his face, and put on his kingly robes. He went first to the house of the Lord, and worshipped; then he came to his own house, and sat down to his table, and took food. His servants wondered at this, but David said to them, "While the child was still alive, I fasted, and prayed, and wept; for I hoped that by prayer to the Lord, and by the mercy of the Lord, his life might be spared. But now that he is dead, my prayers can do no more for him. I cannot bring him back again. He will not come back to me, but I shall go to him."
And after this God gave to David and to Bath-sheba, his wife, another son, whom they named Solomon. The Lord loved Solomon, and he grew up to be a wise man.
After God had forgiven David's great sin, David wrote the Fifty-first Psalm, in memory of his sin and of God's forgiveness. Some of its verses are these:
Have mercy upon me. O God, according to thy
loving kindness
According to the multitude of thy tender mercies
blot out my transgressions
Wash me thoroughly from mine iniquity,
And cleanse me from my sin,
For I acknowledge my transgressions;
And my sin is ever before me.
Against thee, thee only, have I sinned,
And done that which is evil in thy sight.
Purge me with hyssop, and I shall be clean;
Wash me, and I shall be whiter than snow.
Hide thy face from my sins,
And blot out all my iniquities.
Create in me a clean heart, O God,
And renew a right spirit within me,
Cast me not away from thy presence;
And take not thy holy spirit from me,
Restore unto me the joy of thy salvation;
And uphold me with a free spirit.
Then will I teach trangressors thy ways;
And sinners shall be converted with thee.
For thou delightest not in sacrifice; else would I give it:
Thou hast no pleasure in burnt-offering.
The sacrifices of God are a broken spirit;
A broken and a contrite heart, O God, thou will not despise.