Richard of Jamestown by James Otis

Candles or Rushlights
To provide lights for ourselves, now that the evenings were grown longer, was a much more difficult task than to cook without proper conveniences, for it cost considerable labor. We had our choice between the candle-wood, as the pitch pine is called, or rushlights, which last are made by stripping the outer bark from common rushes, thus leaving the pith bare; then dipping these in tallow, or grease, and allowing them to harden.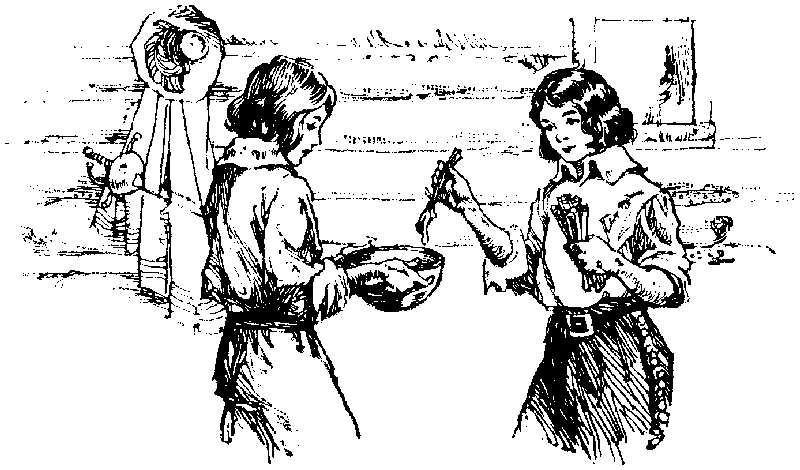 In such manner did we get makeshifts for candles, neither pleasing to the eye nor affording very much in the way of light; yet they served in a certain degree to dispel the darkness when by reason of storm we were shut in the dwellings, and made the inside of the house very nearly cheerful in appearance.
To get the tallow or grease with which to make these rushlights, we saved the fat of the deer, or the bear, or even a portion of the grease from turkeys, and, having gathered sufficient for the candle making, mixed them all in one pot for melting.
The task of gathering the candle-wood was more pleasing, and yet oftentimes had in it more of work, for it was the knots of the trees which gave the better light, and we might readily fasten them upon an iron skewer, or rod, which was driven into the side of the house for such purpose.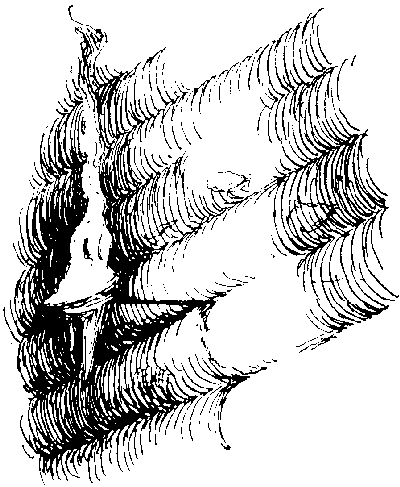 Some of our people, who were too lazy to search for knots, split the wood into small sticks, each about the size of a goose quill, and, standing three or four in a vessel filled with sand, gained as much in the way of light as might be had from one pine knot.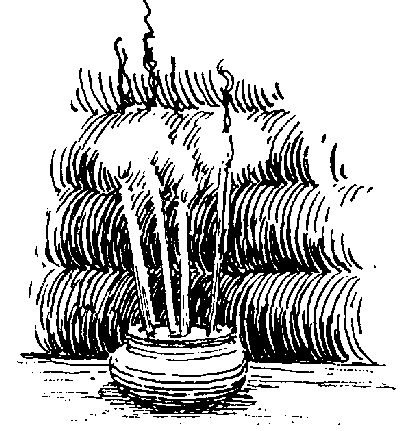 Of course, those who were overly particular, would find fault with the smoke from this candle-wood, and complain of the tar which oozed from it; but one who lives in the wilderness must not expect to have all the luxuries that can be procured in London.