Richard of Jamestown by James Otis

Ducks and Oysters
I have heard Captain Smith say more than once, that he had seen flocks of ducks a full mile wide and five or six miles long, wherein canvasbacks, mallard, widgeon, redheads, dottrel, sheldrake, and teal swam wing to wing, actually crowding each other. When such flocks rose in the air, the noise made by their wings was like unto the roaring of a tempest at sea.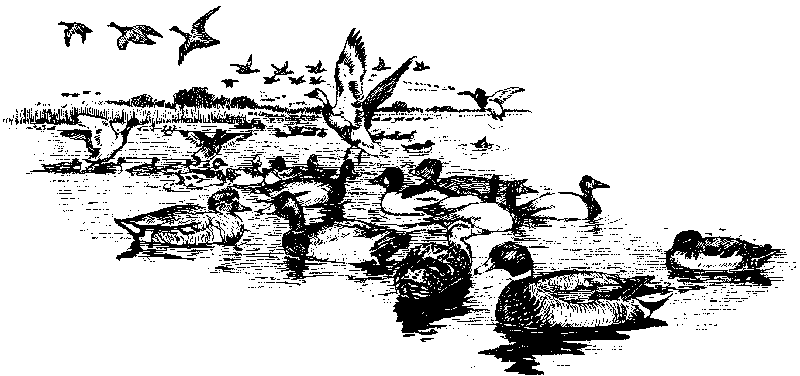 Then there was bed after bed of oysters, many of which were uncovered at ebbtide, when a hungry man might stand and eat his fill of shellfish, never one of them less than six inches long, and many twice that size. It is little wonder that the gold crazed men refused to listen while my master warned them that the day might come when they would be hungry to the verge of starvation.
Now perhaps you will like to hear how we two lads, bred in London town, with never a care as to how our food had been cooked, so that we had enough with which to fill our stomachs, made shift to prepare meals that could be eaten by Captain Smith, for so we did after taking counsel with the girl Pocahontas from Powhatan's village.