Richard of Jamestown by James Otis

Learning To Cook Other Things
Then again the Indian girl had shown us how to boil beans, peas, Indian corn, and pumpkins together, making a kind of porridge which is most pleasant, and affords a welcome change from oysters; but the great drawback is that we are not able to come at the various things needed for the making of it, except when our gentlemen have been fortunate in trading with the brown men, which is not often.
This Indian corn, pounded and boiled until soft, is a dish Captain Smith eats of with an appetite, provided it is well salted, and one does not need to be a king's cook in order to make it ready for the table. The pounding is the hardest and most difficult portion of the task, for the kernels are exceeding flinty, and fly off at a great distance when struck a glancing blow.
Nathaniel and I have brought inside our house a large, flat rock, on which we pound the corn, and one of us is kept busy picking up the grains that fly here and there as if possessed of an evil spirit. Newsamp is the name which the savages give to this cooking of wheat.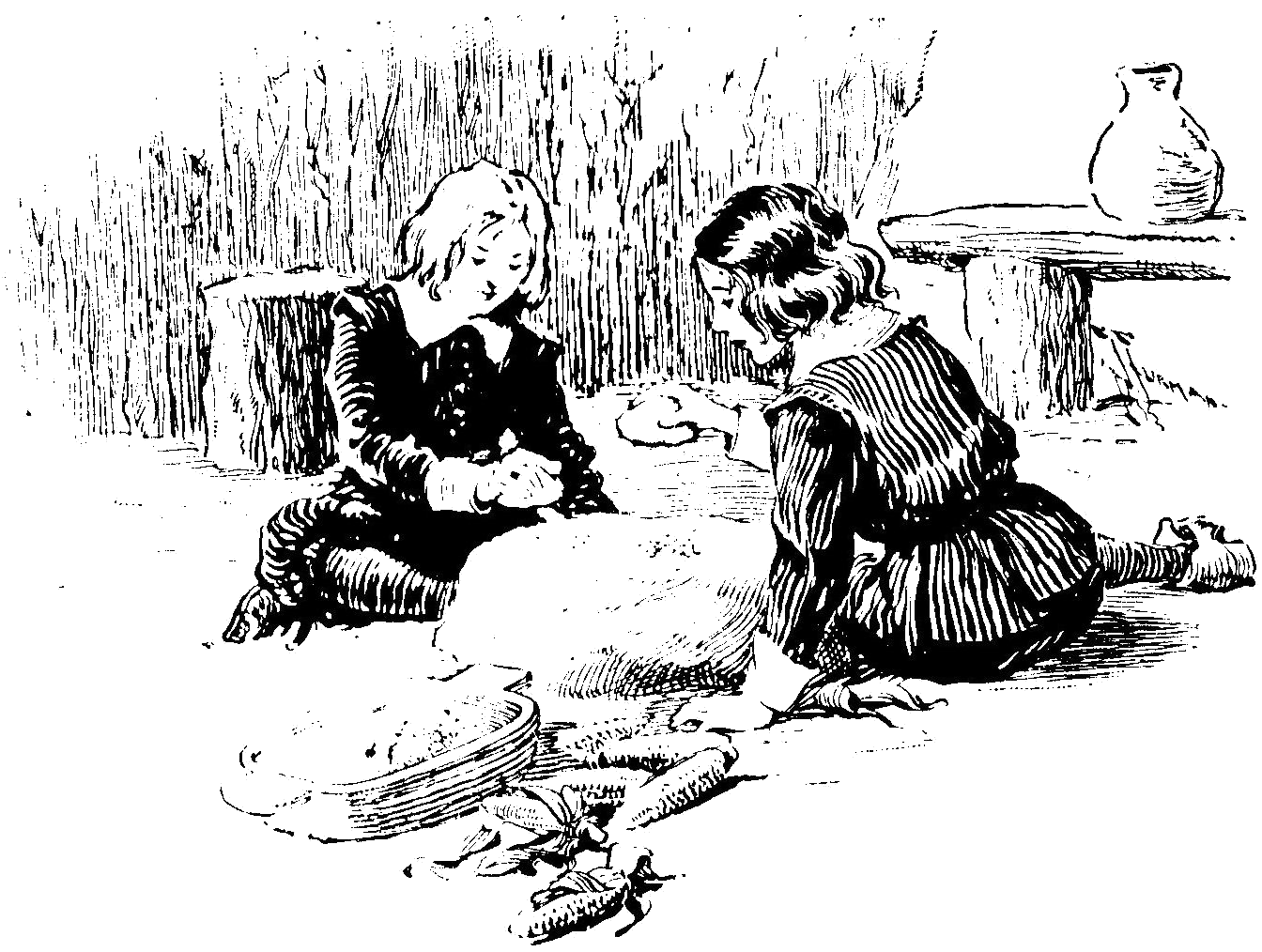 I have an idea that when we get a mill for grinding, it will be possible to break the kernels easily and quickly between the millstones, without crushing a goodly portion of them to meal.
When the Indian corn is young, that is to say, before it has grown hard, the ears as plucked from the stalks may be roasted before the coals with great profit, and when we would give our master something unusually pleasing, Nathaniel and I go abroad in search of the gardens made by the savages, where we may get, by bargaining, a supply of roasting ears.
With a trencher of porridge, and a dozen roasting ears, together with a half score of the bread-balls such as I have already written about, Captain Smith can satisfy his hunger with great pleasure, and then it is that he declares he has the most comfortable home in all Virginia, thanks to his "houseboys," as he is pleased to call us.