Richard of Jamestown by James Otis

Several Islands Visited
Therefore it was that when, on the next day after he was made a prisoner, we were come to anchor off that island which the savages called Guadaloupe, and Nathaniel had been permitted to go on shore in one of the boats, I could tell my master of the wondrous waters which were found there.
Nathaniel told me that water spouted up out of the earth so hot, that when Captain Newport threw into it a piece of pork tied to a rope, the meat was cooked in half an hour, even as if it had been over a roaring hot fire.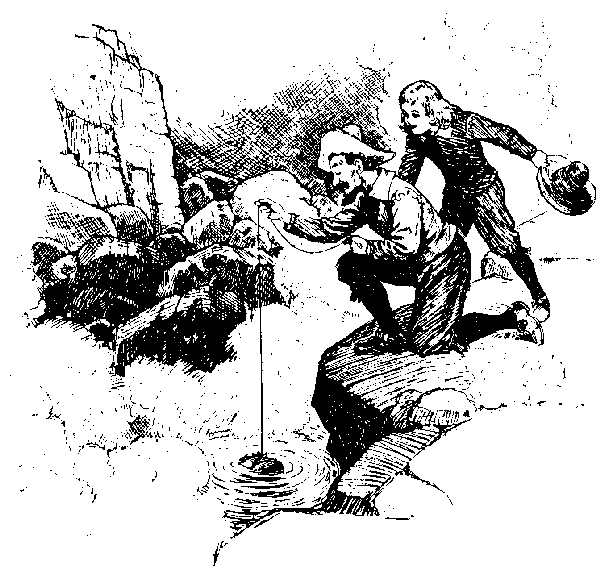 After that we passed many islands, the names of which I could not discover, until we came to anchor within half a musket shot from the shore of that land which is known as Nevis. Here we lay six days, and the chief men of the company went on shore for sport and to hunt, save always either Captain Martin or Captain Kendall, who remained on board to watch the poor prisoner, while he, my master, lay in his narrow bed sweltering under the great heat.
During all this while, the seamen and our gentlemen got much profit and sport from hunting and fishing, adding in no small degree to our store of food. Had Captain Smith not been kept from going on shore by the wickedness of those who were jealous because of his great fame as a soldier, I dare venture to say our stay at this island of Nevis would have been far more to our advantage.
From this place we went to what Master Hunt told me were the Virgin islands, and here the men went ashore again to hunt; but my master, speaking no harsh words against those who were wronging him, lay in the small, stinging hot room, unable to get for himself even a cup of water, though I took good care he should not suffer from lack of kindly care.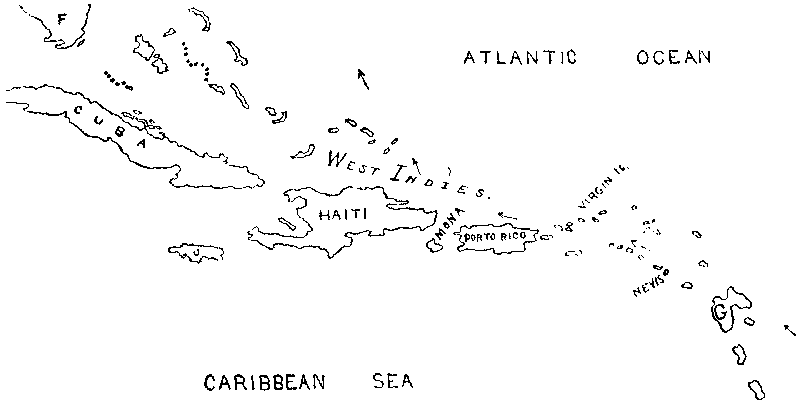 Then on a certain day we sailed past that land which Captain Gosnold told me was Porto Rico, and next morning came to anchor off the island of Mona, where the seamen were sent ashore to get fresh water, for our supply was running low.
Captain Newport, and many of the other gentlemen, went on shore to hunt, and so great was the heat that Master Edward Brookes fell down dead, one of the sailors telling Nathaniel that the poor man's fat was melted until he could no longer live; but Captain Smith, who knows more concerning such matters than all this company rolled into one, save I might except Master Hunt, declared that the fat of a live person does not melt, however great the heat. It is the sun shining too fiercely on one's head that brings about death, and thus it was that Master Brookes died.