Richard of Jamestown by James Otis

The Sweet Potato Root
The Indians have roots, which some of our gentlemen call sweet potatoes, which are by no means unpleasant to the taste, the only difficulty being that we cannot get any great quantity of them. Our master declares that when we make a garden, this root shall be the first thing planted, and after it has ripened, we will have some cooked every day.
Nathaniel and I have no trouble in preparing the root, for it may be roasted in the ashes, boiled into a pudding which should be well salted, or mixed with the meal of Indian corn and made into a kind of sweet cake.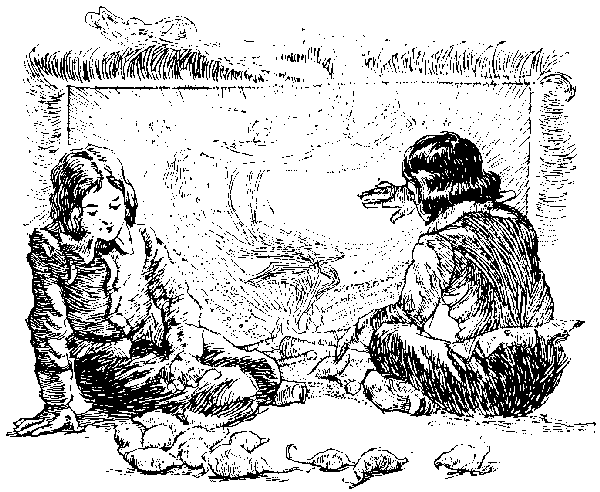 However, we lads have not had good success in baking this last dish, because of the ashes which fly out of the fire when the wind blows ever so slightly. Captain Smith declares that he would rather have the ashes without the meal and sweet potato, if indeed he must eat any, but of course when he speaks thus, it is only in the way of making sport.
Captain Kendall, who, because he has made two voyages to the Indies, believes himself a wondrously wise man, says that he who eats sweet potatoes at least once each day will not live above seven years, and he who eats them twice every day will become blind, after which all his teeth will drop out.
Because of this prediction, many of our gentlemen are not willing even so much as to taste of the root, but Captain Smith says that wise men may grow fat where fools starve, therefore he gathers up all the sweet potatoes which the others have thrown away, for they please him exceeding well.