Richard of Jamestown by James Otis

Lord De la Warr's Arrival
At the mouth of the river, sailing toward us bravely as if having come from some glorious victory, were three ships laden with men, and, as we afterward came to know, an ample store of provisions.
It was Lord De la Warr who had come to take up his governorship, and verily he was arrived in the very point of time, for had he been delayed four and twenty hours, we would have been on the ocean, where was little likelihood of seeing him.
It needs not I should say that our ships were turned back, and before nightfall Master Hunt was sitting in Captain Smith's house, with Nathaniel Peacock and me cooking for him such a dinner as we three had not known these six months past.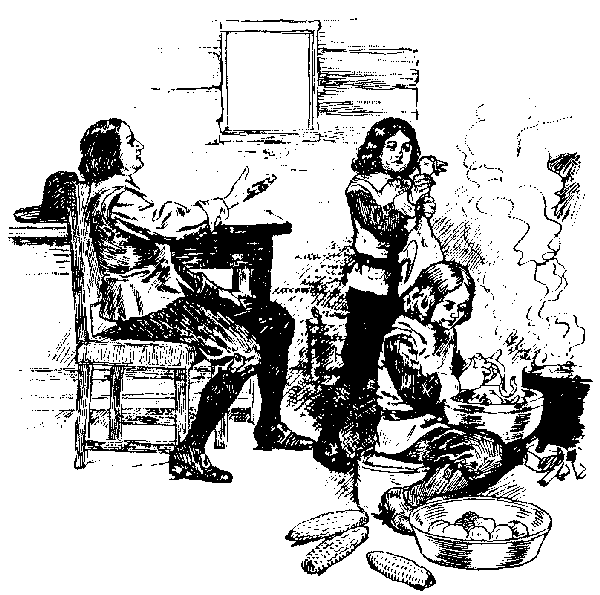 I have finished my story of Jamestown, having set myself to tell only of what was done there while we were with Captain John Smith.
And it is well I should bring this story to an end here, for if I make any attempt at telling what came to Nathaniel Peacock and myself after that, then am I like to keep on until he who has begun to read will lay down the story because of weariness.
For the satisfaction of myself, and the better pleasing of Nathaniel Peacock, however, I will add, concerning our two selves, that we remained in the land of Virginia until our time of apprenticeship was ended, and then it was, that Master Hunt did for us as Captain Smith had promised to do.