Outdoor Visits by Edith M. Patch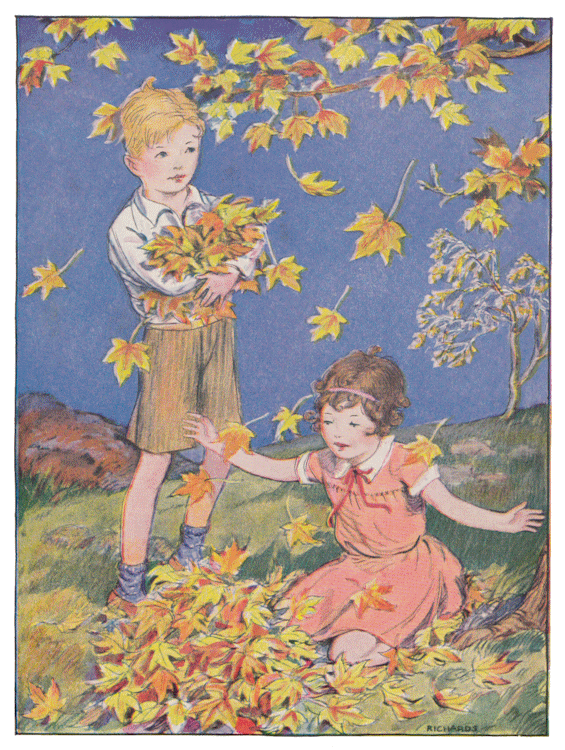 A Pleasant Game
In summer, Don and Nan played outdoors most of the time. In September they went to school.
"Outdoors was one of our homes in summer," said Nan. "We lived there almost every day."
"Now school is one of our homes," said Don.
"Yes," said Nan, "when we go outdoors, now, we go for visits. We call on little animals."
"We call on plants, too," said Don. "And each visit is a pleasant game."