Front Matter
---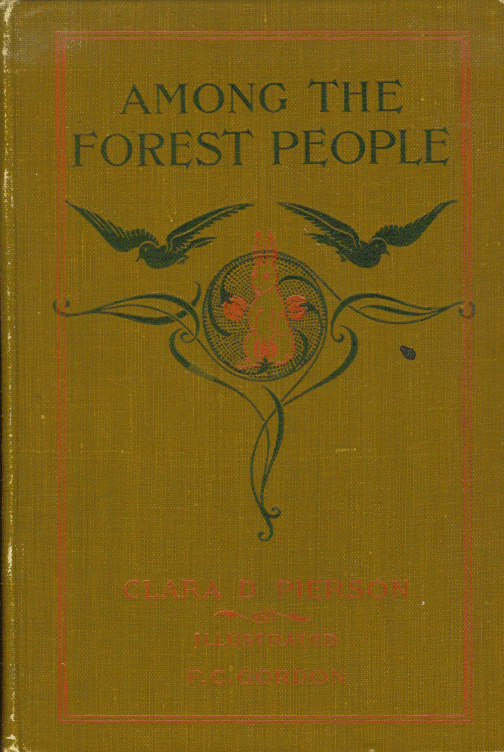 ---

---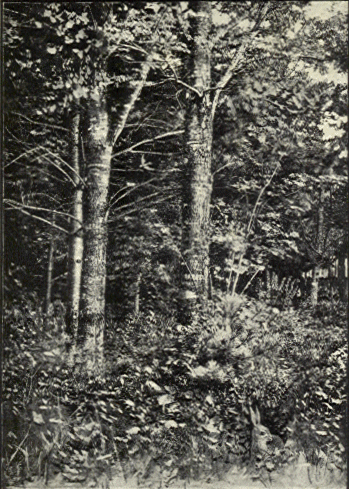 THE HOME IN THE FOREST.
---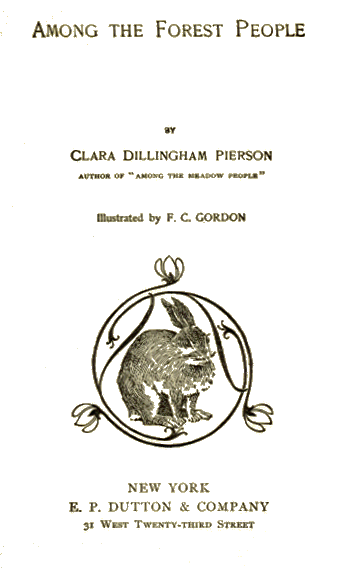 ---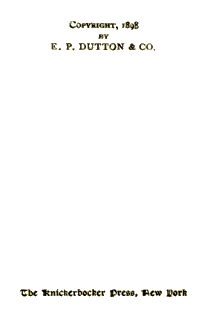 ---
To the Children
Dear Little Friends:
[7] Since I told my stories of the meadow people a year ago, so many children have been asking me questions about them that I thought it might be well to send you a letter with these tales of the forest folk.
I have been asked if I am acquainted with the little creatures about whom I tell you, and I want you to know that I am very well acquainted indeed. Perhaps the Ground Hog is my oldest friend among the forest people, just as the Tree Frog is among those of the meadow. Some of the things about which I shall tell you, I have seen for myself, and the other stories have come to me in another [8] way. I was there when the swaggering Crow drove the Hens off the barnyard fence, and I was quite as much worried about the Mourning Doves' nest as were Mrs. Goldfinch and Mrs. Oriole.
I have had a letter from one little boy who wants to know if the meadow people really talk to each other. Of course they do. And so do all the people in these stories. They do not talk in the same way as you and I, but they have their own language, which they understand just as well as we do English. You know not even all children speak alike. If you and I were to meet early some sunshiny day, we would say to each other, "Good morning," but if a little German boy should join us, he would say, "Guten Morgen," and a tiny French maiden would call out, "Bon jour," when she meant the same thing.
These stories had to be written in the English language, so that you could un- [9] derstand. If I were to tell them in the Woodpecker, the Rabbit, or the Rattlesnake language, all of which are understood in the forest, they might be very fine stories, but I am afraid you would not know exactly what they meant!
I hope you will enjoy hearing about my forest friends. They are delightful people to know, and you must get acquainted with them as soon as you can. I should like to have you in little chairs just opposite my own and talk of these things quite as we used to do in my kindergarten. But that cannot be, so I have written you this letter, and think that perhaps some of you will write to me, telling which story you like best, and why you like it.
C

LARA

D

ILLINGHAM

P

IERSON

.
Stanton, Michigan,
April 15, 1898.
---