Front Matter
---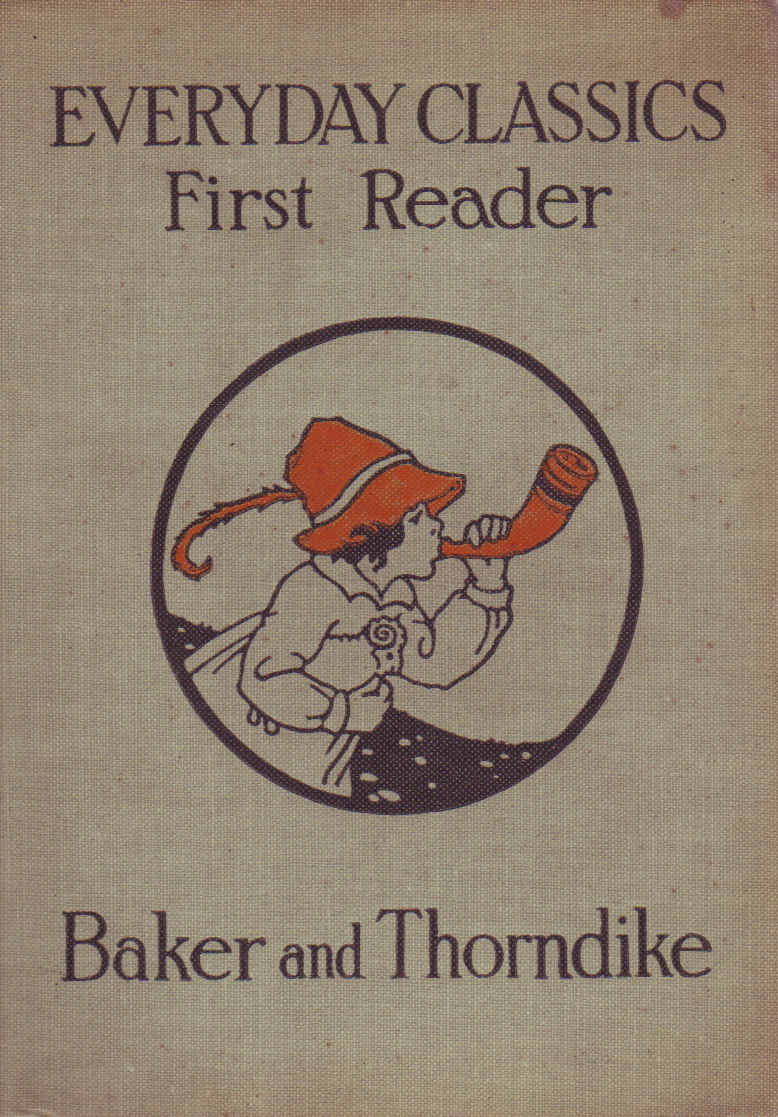 ---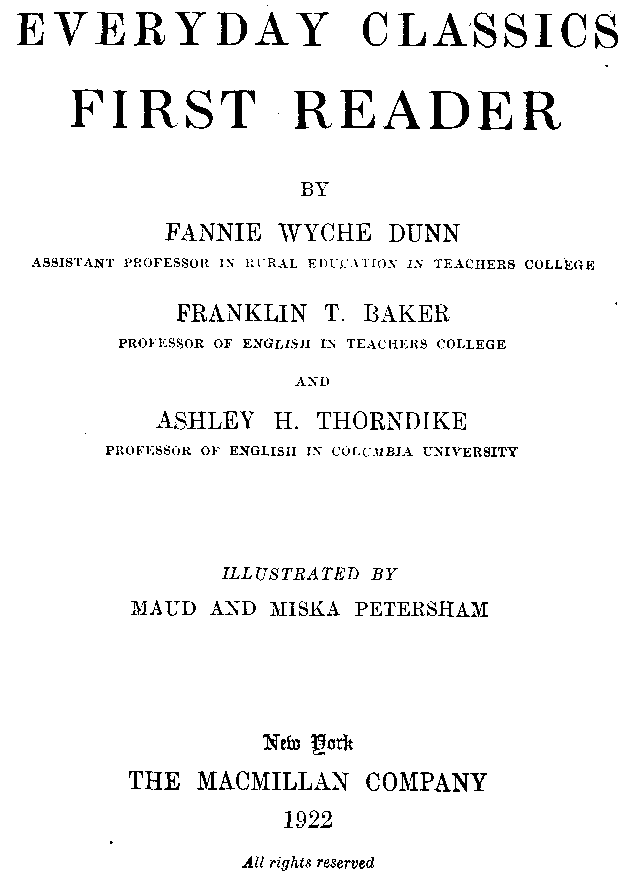 ---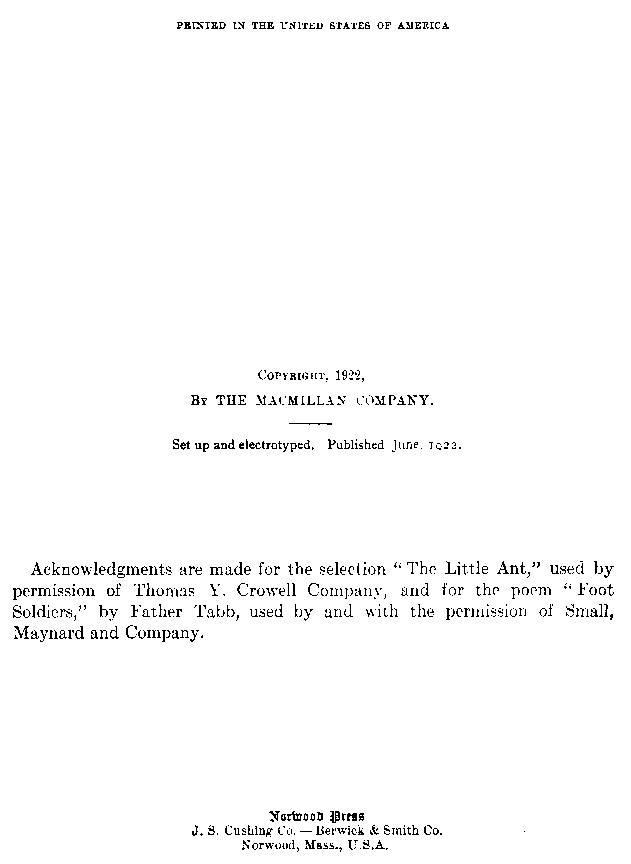 ---
Preface
Children come to a First Reader after the Primer knowing a few hundred common words, and able to make out, by phonic analysis, some new words of simple form. That is, they have read a little, and acquired the power to read a little more. The problem of the First Reader is to stimulate in the children further interest, to increase their list of known words, and their command of the phonic elements, to quicken their pace and strengthen their confidence in their reading, and so enlarge their powers and add to their pleasure.
For this, as for the other books of the series, the editors have chosen, from the established children's classics, prose and verse which all are expected to know. Much use is made of stories of the repetitive type. Not only do children like the repeated form, but they get from it the most pleasing and effective kind of drill, and a stimulating sense of achievement. The poetry, the fables, and the other stories present ideas that are simple and congenial to young minds. New words are introduced very slowly at first, and are systematically repeated. Sure and immediate control of words is the right foundation for reading.
In the illustrations the artists have not only helped to interpret the literature, but they have satisfied the sense of beauty and the sense of humor. Except for the word list at the end of the book, all "teaching apparatus," helps and suggestions for the teacher, are excluded. These are given in the Manual written to accompany the text.
---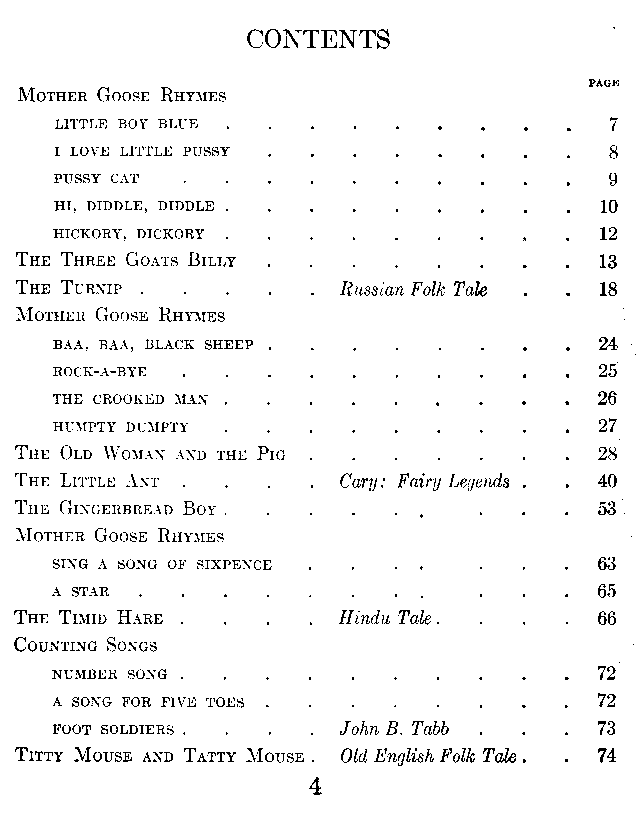 ---