Front Matter
---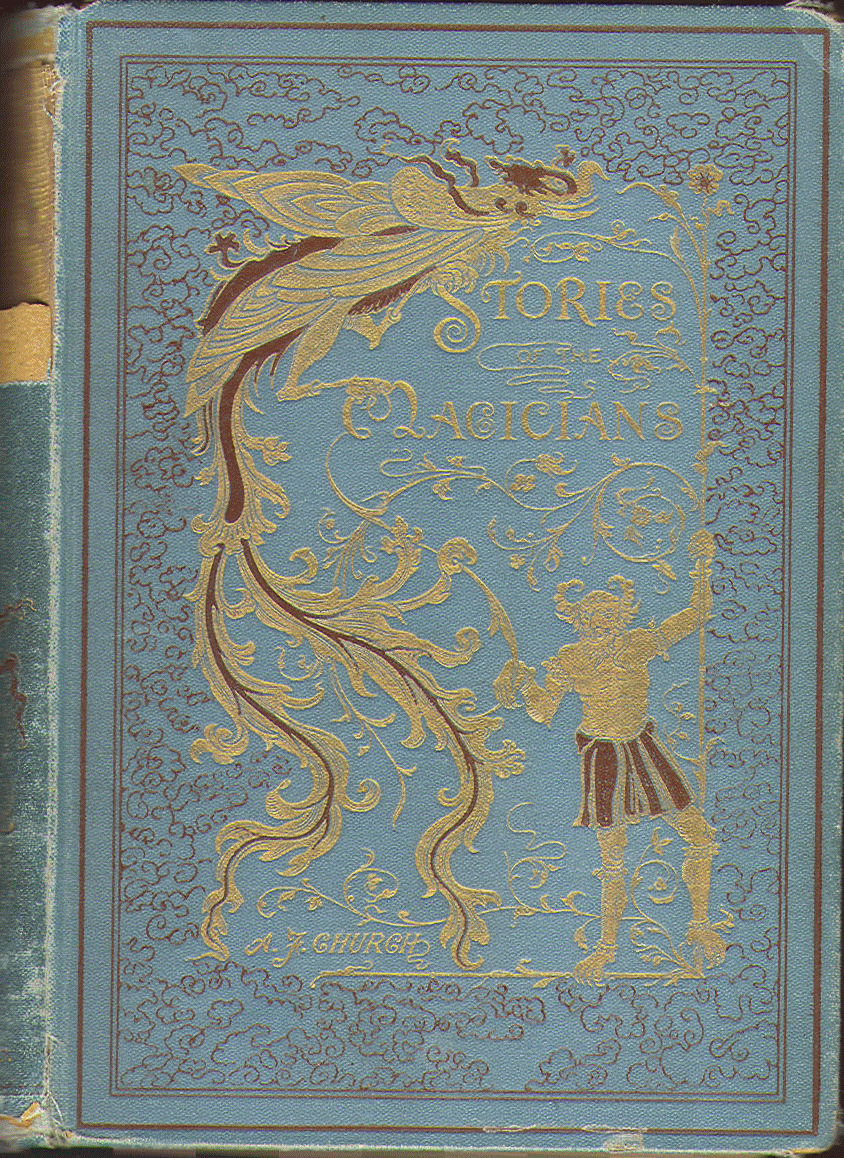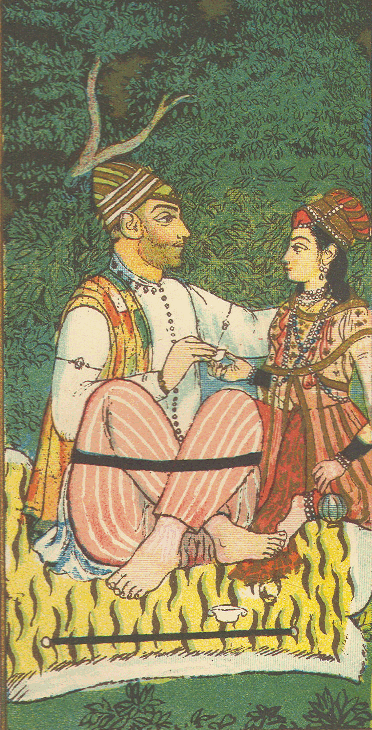 Thalaba and Oneiza
---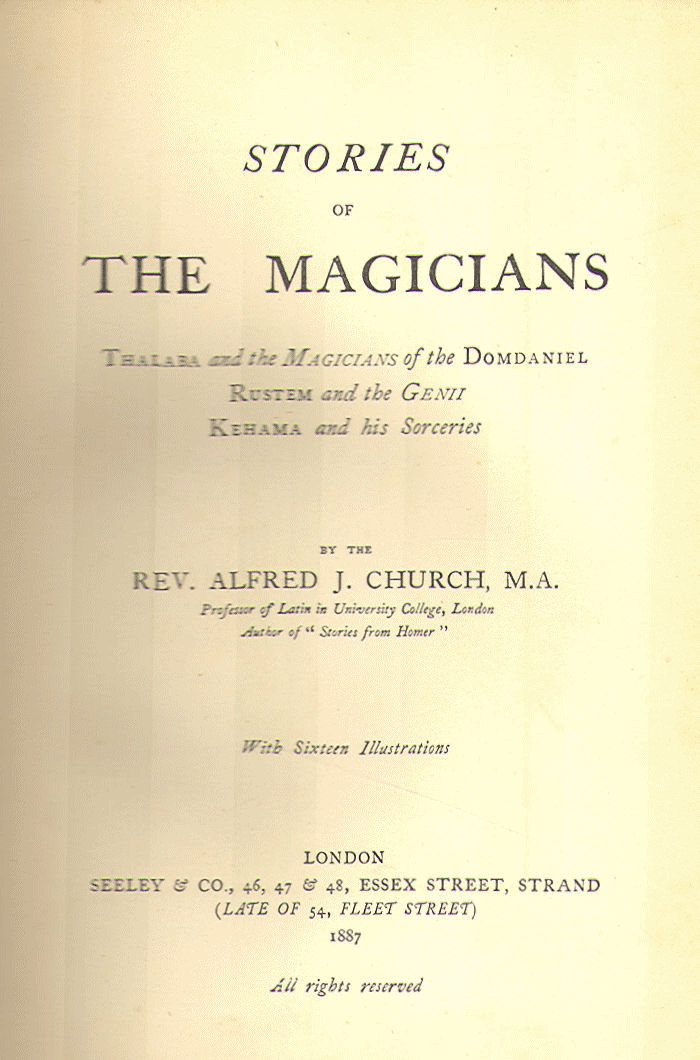 Preface
Southey's Oriental Romances, Thalaba the Destroyer and The Curse of Kehama, are, I suppose, almost wholly unknown to the younger generation of readers. It must be confessed that they are not commended by their metrical form; but they display great power of imagination, and convey an admirable moral. I have tried to tell these two stories in prose.
I have added the Story of Rustem, greatly condensed, from Firdausi's Shah-Nameh, or Book of the Kings. I have availed myself of M. Jules Mohl's translation from the Persian, a popular edition of which, in seven octavo volumes, was published under the care of Madame Mohl in the years 1876-78. It was necessary to take some liberties with the story, for the chief of which I may plead the authority of Mr. Matthew Arnold, who, in his beautiful poem of "Sohrab and Rustem," represents the father as believing that the child born to him by his Tartar wife is a girl. In Firdausi's poem he knows that he has a son, but cannot believe that so young a child can be his stalwart antagonist.
The illustrations are taken from Persian and Indian MSS. in the British Museum.
Hadley Green, Sept. 21, 1886.
---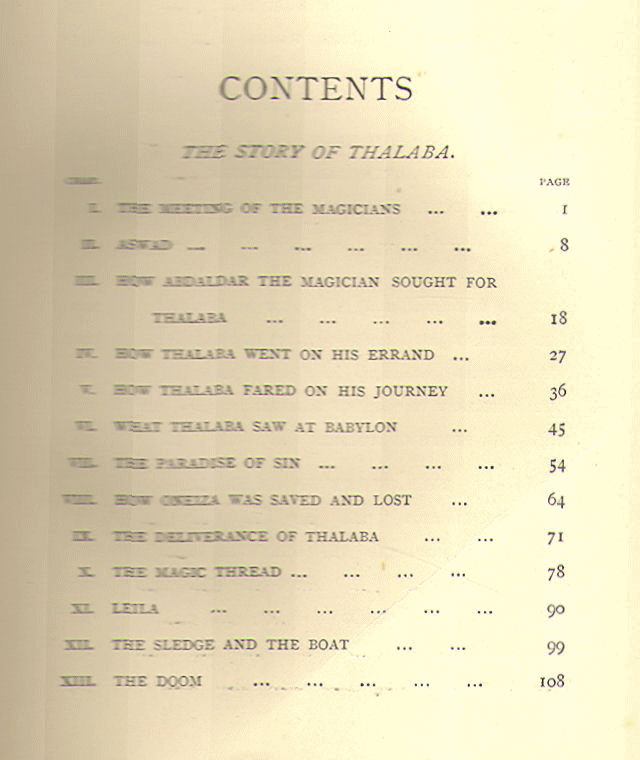 ---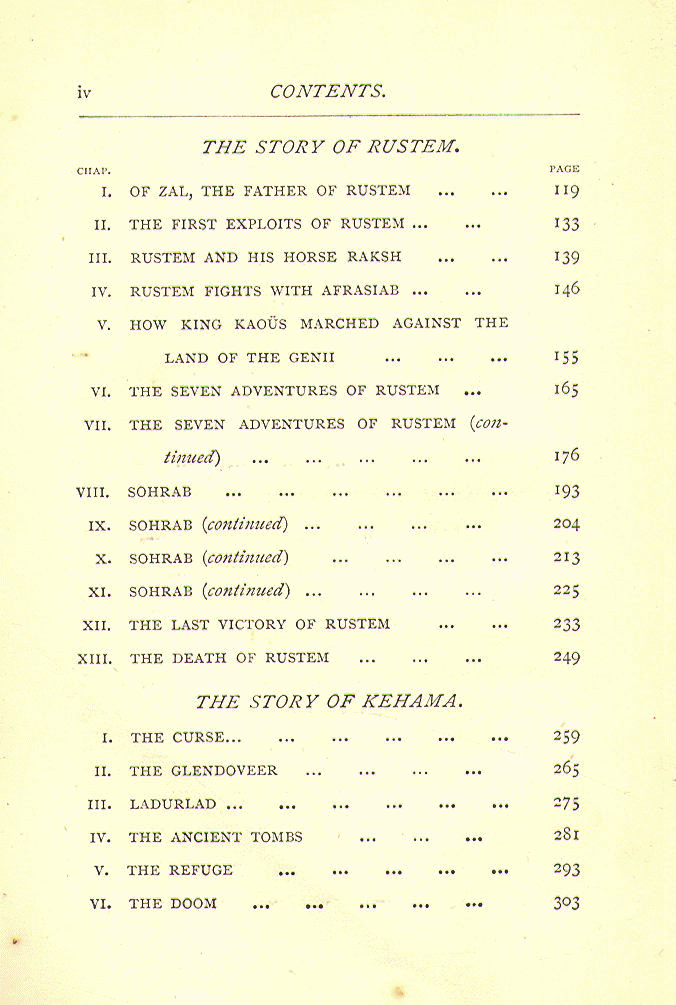 ---