Front Matter
---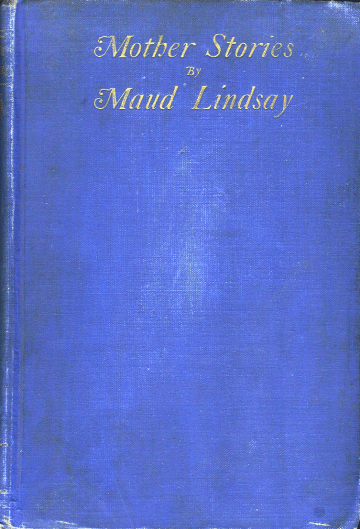 ---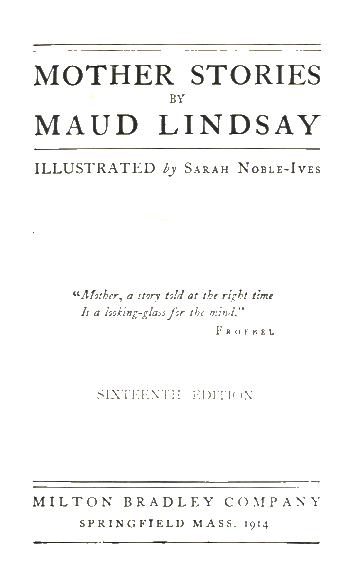 ---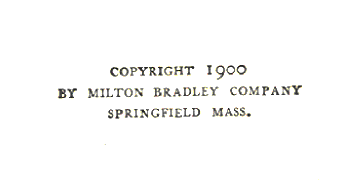 ---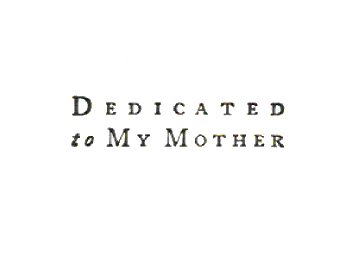 ---
Preface
I have endeavored to write, for mothers and dear little children, a few simple stories, embodying some of the truths of Froebel's Mother Play.
The Mother Play is such a vast treasure house of Truth, that each one who seeks among its stores may bring to light some gem; and though, perhaps, I have missed its diamonds and rubies, I trust my string of pearls may find acceptance with some mother who is trying to live with her children.
I have written my own mottoes, with a few exceptions, that I might emphasize the particular lesson which I endeavor to teach in the story; for every motto in the Mother Play comprehends so much that it is impossible to use the whole for a single subject. From "The Bridge" for instance, which is replete with lessons, I have taken only one,—for the story of the "Little Traveler."
Most of these stories have been told and retold to little children, and are surrounded, in my eyes, by a halo of listening faces.
"Mrs. Tabby Gray" is founded on a true story of a favorite cat. "The Journey" is a new version of the old Stage Coach game, much loved by our grandmothers; and I am indebted to some old story, read in childhood, for the suggestion of "Dust Under the Rug," which was a successful experiment in a kindergarten to test the possibility of interesting little children in a story after the order of Grimm, with the wicked stepmother and her violent daughter eradicated.
Elizabeth Peabody says we are all free to look out of each other's windows; and so I place mine at the service of all who care to see what its tiny panes command.
---