Front Matter
---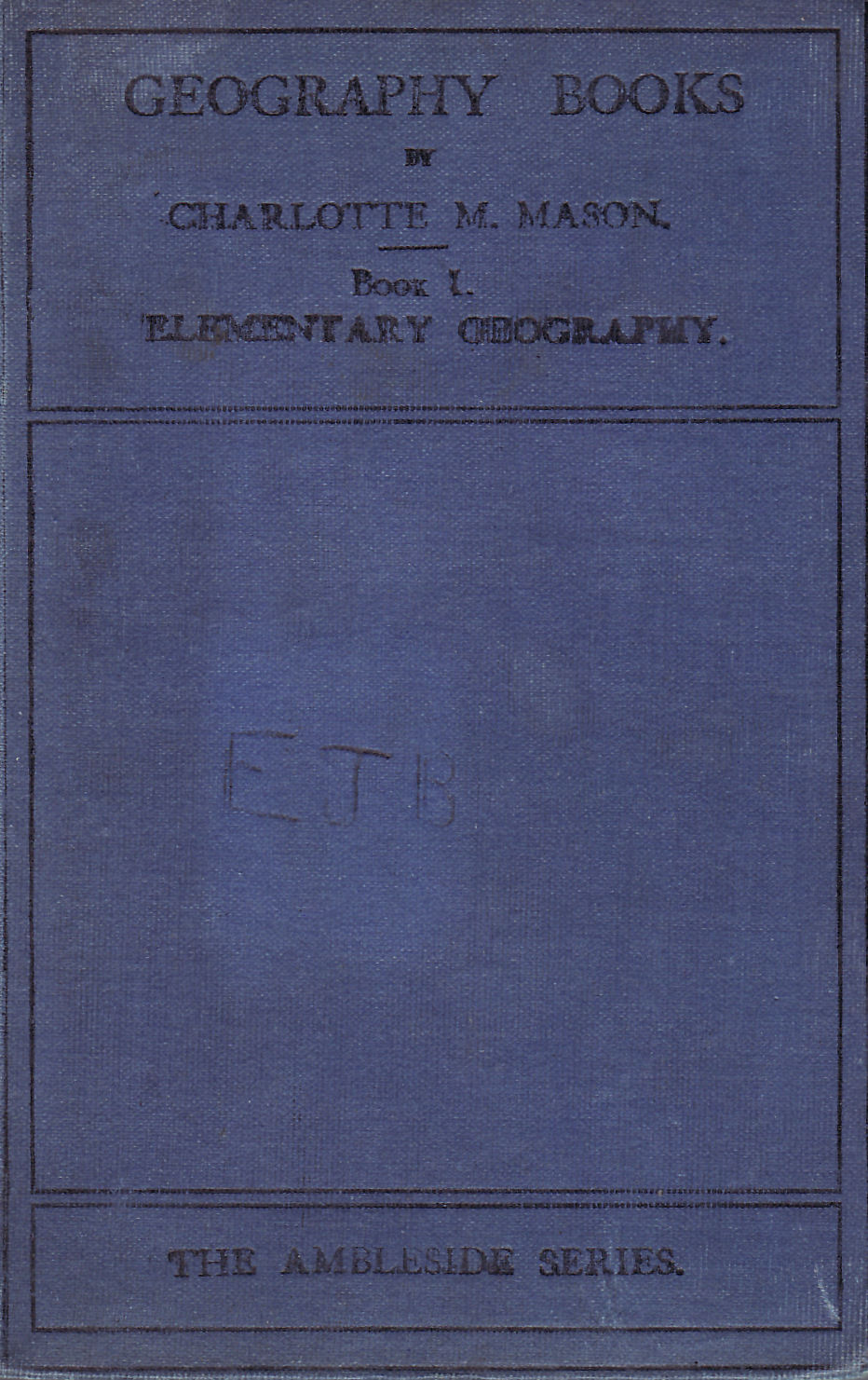 ---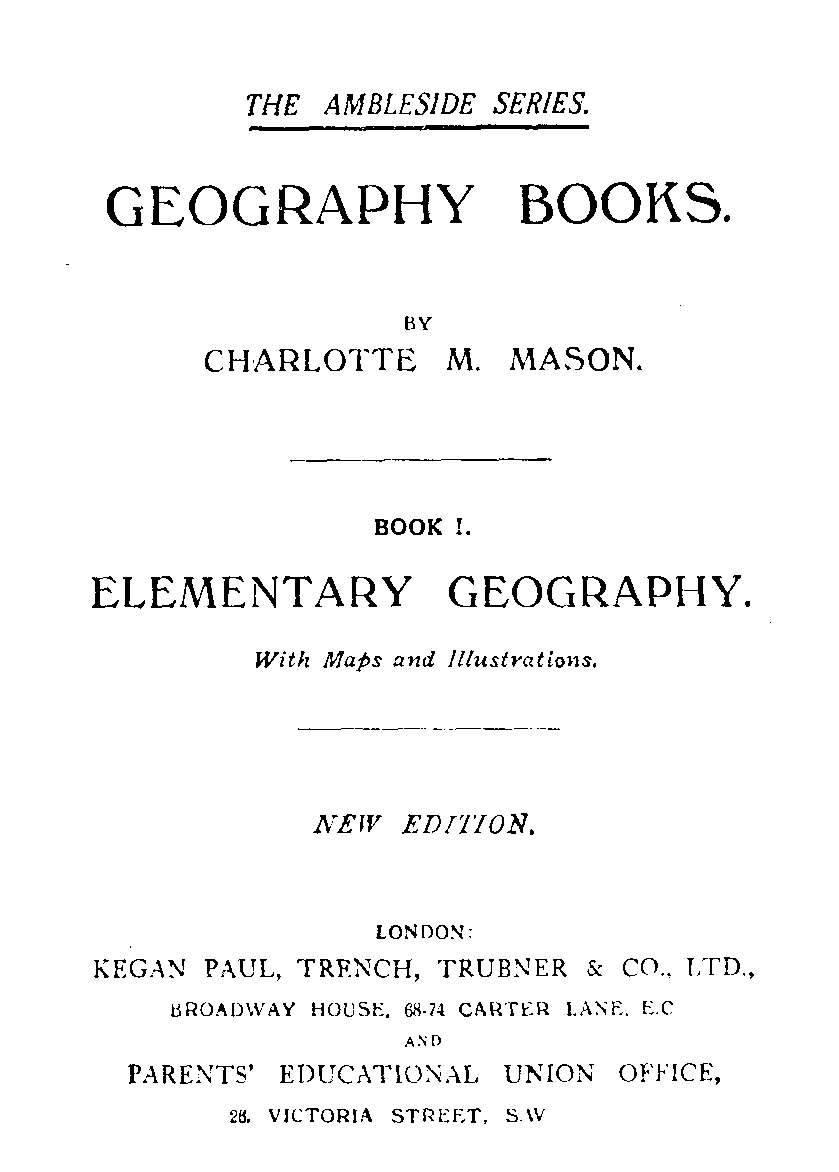 ---

---
Preface
This little book is confined to very simple "reading lessons upon the Form and Motions of the Earth, the Points of the Compass, the Meaning of a Map: Definitions."
The shape and motions of the earth are fundamental ideas—however difficult to grasp.
Geography should be learned chiefly from maps, and the child should begin the study by learning "the meaning of a map," and how to use it.
These subjects are well fitted to form an attractive introduction to the study of Geography: some of them should awaken the delightful interest which attaches in a child's mind to that which is wonderful—incomprehensible. The Map lessons should lead to mechanical efforts, equally delightful. It is only when presented to the child for the first time in the form of stale knowledge and foregone conclusions that the facts taught in these lessons appear dry and repulsive to him.
An effort is made in the following pages to treat the subject with the sort of sympathetic interest and freshness which attracts children to a new study.
A short summary of the chief points in each reading lesson is given in the form of questions and answers.
Easy verses, illustrative of the various subjects, are introduced, in order that the children may connect pleasant poetic fancies with the phenomena upon which "Geography" so much depends.
It is hoped that these reading lessons may afford intelligent teaching, even in the hands of a young teacher.
The first ideas of Geography—the lessons on "Place"—which should make the child observant of local geography, of the featuresof his own neighbourhood, its heights and hollows and level lands, its streams and ponds—should be conveyed viva voce. At this stage, a class-book cannot take the place of an intelligent teacher.
This little book is intended for children of seven and eight, who understand the lessons quite well and take pleasure in them.
Children should go through the book twice, and should after the second reading be able to answer any of the questions from memory.
---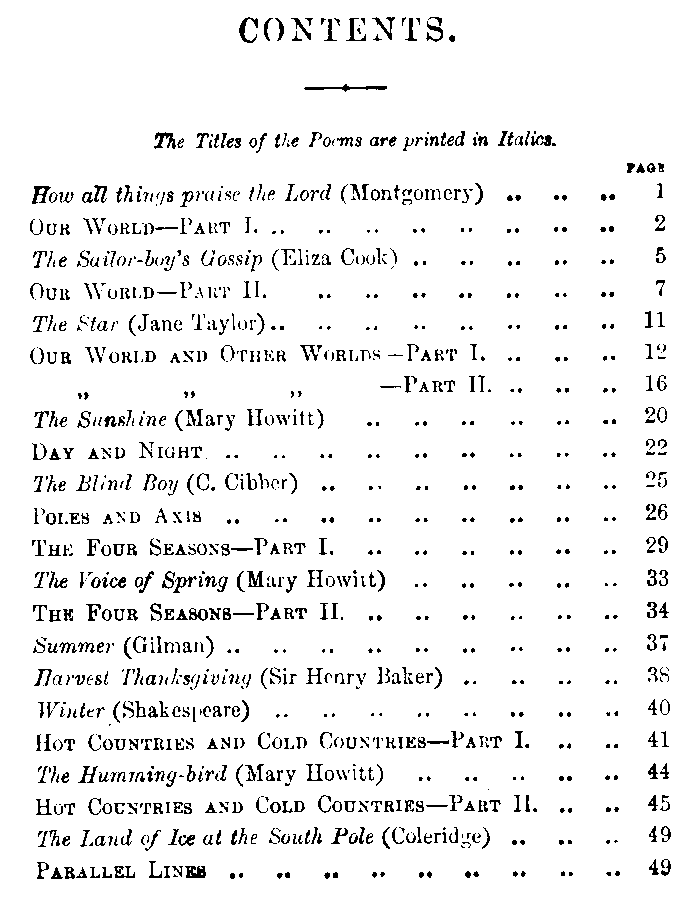 ---