Front Matter
---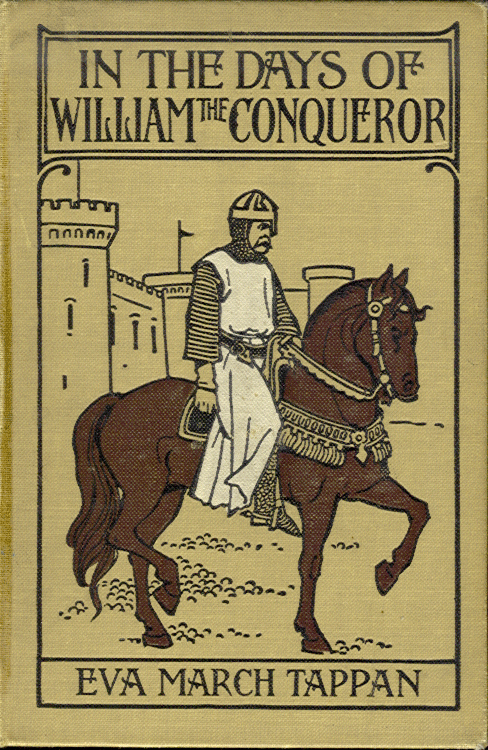 ---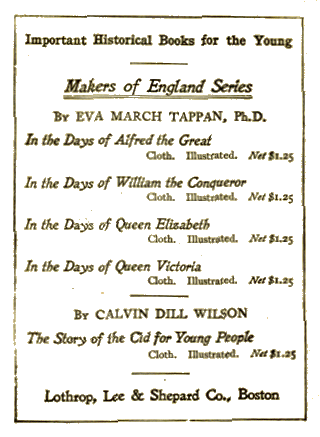 ---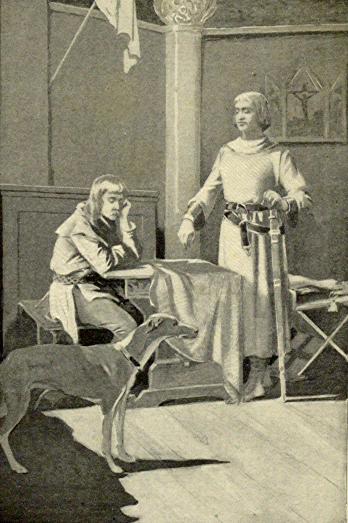 "Will you forgive me?"
---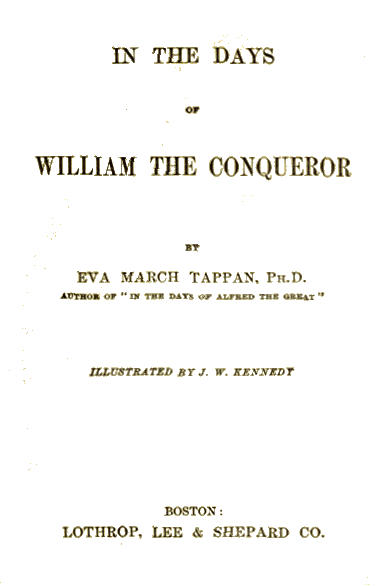 ---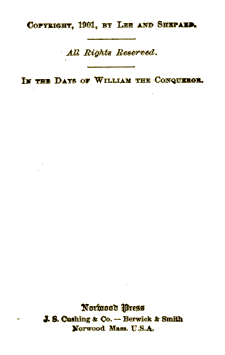 ---

---
Preface
The story of William the Conqueror is the story of the man who for more than a quarter of a century was the most prominent personage of western Europe. Into whose hands shall England fall, was one of the two or three great questions of the time, and it was William who solved the problem.
Whether or not his claim to the English throne was just, the people and their new sovereign seemed made for each other. The English could follow; William could lead. The English could endure; William could strike the blow that made endurance needless. The English were inclined to be grave and serious; William enjoyed a jest. The English were a little slow in their thinking; William was quick-witted. The English would yield to fate; William was fate itself.
William's reign was a period of transition, and in such a time both faults and virtues stand out in bold relief. Whatever in the character of the Conqueror the twentieth century may find worthy of blame or of praise, no student of his life will deny that his faults were those of his time, that his virtues were his own.
Worcester, Mass.
November, 1900
---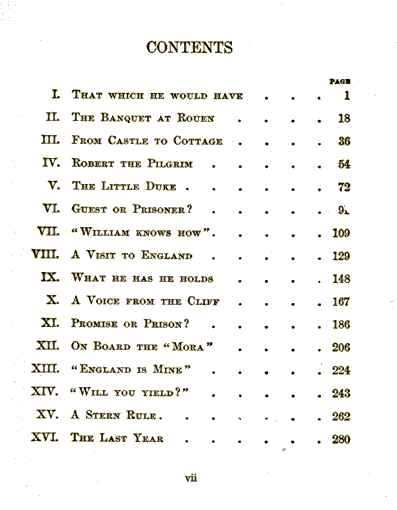 ---