James Otis

Baking Bread without Ovens
It was in this town of Powhatan's that I discovered how to bake bread without an oven or other fire than what might be built on the open ground, and it was well I had my eyes open at that time, otherwise Captain Smith and I had gone supperless to bed again and again, for there were many days when our stomachs cried painfully because of emptiness.
While my master was talking with the king, Powhatan, on matters concerning affairs at Jamestown, I saw an Indian girl, whose name I afterward came to know was Pocahontas, making bread, and observed her carefully. She had white meal, but whether of barley, or the wheat called Indian corn, or Guinny wheat I could not say, and this she mixed into a paste with hot water; making it of such thickness that it could easily be rolled into little balls or cakes.
After the mixture had been thus shaped, she dropped the balls into a pot of boiling water, letting them stay there until well soaked, when she laid them on a smooth stone in front of the fire until they had hardened and browned like unto bread that has been cooked in the oven.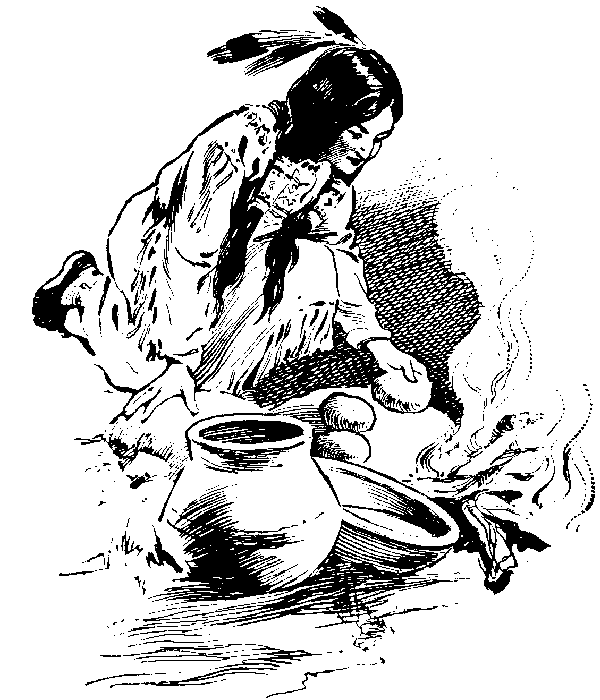 But I have set myself to the task of telling how we of Jamestown lived during that time when my master was much the same as the head of the government, and it is not well to begin the story with bread making.