James Otis

We Who Were Left Behind
It was on the fifteenth day of June when the ships sailed out of the Chesapeake Bay, leaving on the banks of the river we called the James, a hundred men and boys, all told, to hold their lives and their liberty against thousands upon thousands of naked savages, who had already shown that they desired to be enemies rather than friends.
Even in the eyes of a boy, it was an odd company to battle with the savages and the wilderness, for the greater number were those who called themselves gentlemen, and who believed it beneath their station to do any labor whatsoever, therefore did it seem to me that this new town would be burdened sorely with so many drones.
Master Hunt, the preacher, could in good truth call himself a gentleman, and yet I myself saw him, within two hours after we were landed, nailing a piece of timber between two trees that he might stretch a square of sailcloth over it, thus making what served as the first church in the country of Virginia.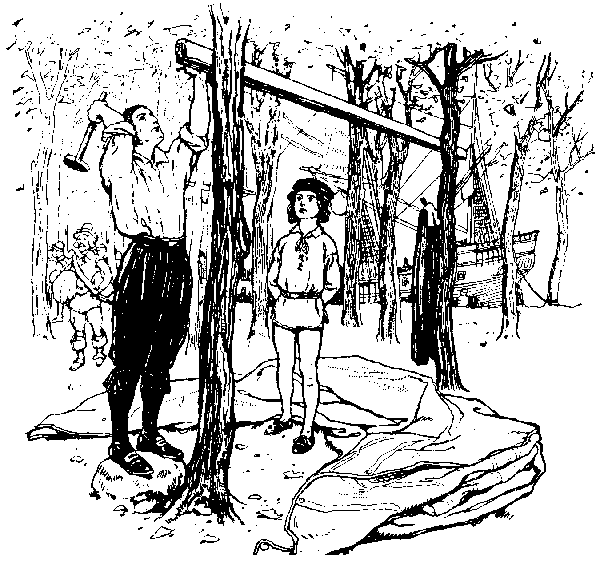 Yet Captain Smith has said again and again, that the discourses of Master Hunt under that poor shelter of cloth, were, to his mind, more like the real praising of God, than any he had ever heard in the costly buildings of the old world.
For the better understanding of certain things which happened to us after we had begun to build the village of Jamestown, it should be remembered that of all the savages in the country roundabout, the most friendly were those who lived in the same settlement with Powhatan, who was, so Captain Smith said, the true head and king of all the Indians in Virginia.