James Otis

Nathaniel's Story
When Captain John Smith had promised on Cheapside that I should be one of the company of adventurers, because of such labor as it might be possible for me to perform, and had refused to listen to my comrade, Nathaniel, without acquainting me with the fact, had made up his mind that he also would go into the new world of Virginia.
Fearing lest I would believe it my duty to tell Captain Smith of his purpose, he kept far from me, doing whatsoever he might in London town to earn as much as would provide him with food during a certain time.
In this he succeeded so far as then seemed necessary, and when it was known that the fleet was nearly ready to make sail, he came to Blackwall with all his belongings tied in his doublet.
To get on board the Susan Constant without attracting much attention while she was being visited by so many curious people, was not a hard task for Nathaniel Peacock, and three days before the fleet was got under way, my comrade had hidden himself in the very foremost part of the ship, where were stored the ropes and chains.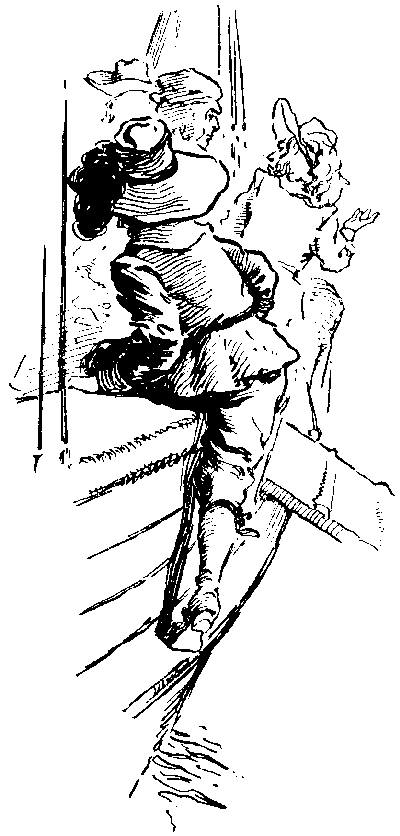 There he had remained until thirst, or hunger, drove him out, on this night of which I am telling you, and he begged that I go on deck, where were the scuttle butts, to get him a pannikin of water.
For those of you who may not know what a scuttle butt is, I will explain that it is a large cask in which fresh water is kept on shipboard.
When Nathaniel's burning thirst had been soothed, he began to fear that I might give information to Captain John Smith concerning him; but after all that had been done in the way of hiding himself, and remembering his suffering, I had not the heart so to do.
During four days more he spent all the hours of sunshine, and the greater portion of the night, in my bed, closely covered so that the sailors might not see him, and then came the discovery, when he was dragged out with many a blow and harsh word to give an account of himself. I fear it would have gone harder still with Nathaniel, if I had not happened to be there at that very moment.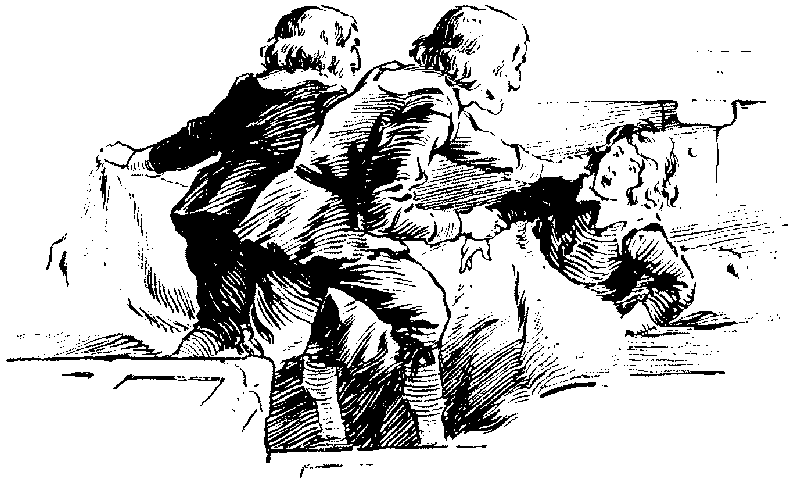 As it was, I went directly to Captain John Smith, my master, telling him all Nathaniel's story, and asking if the lad had not shown himself made of the proper stuff to be counted on as one of the adventurers.
Although hoping to succeed in my pleading, I was surprised when the captain gave a quick consent to number the lad among those who were to go into the new land of Virginia, and was even astonished when his name was written down among others as if he had been pledged to the voyage in due form.
But for the sickness of Master Hunt, and the fear we had lest he should die, Nathaniel and I might have made exceeding merry while we lay at anchor in the Downs, for food was plentiful; there was little of work to be done, and we lads could have passed the time skylarking with such of the sailors as were disposed to sport, except orders had been given that no undue noise be made on deck.