James Otis

The Plans of the London Company
Then it was that Nathaniel declared he also would go on the voyage to Virginia, whether it pleased Captain Smith or no, and I, who should have set my face against his running away from home, spoke no word to oppose him, because it would please me to have him as comrade.
After this I went more than once to the house where Captain Smith lodged, and learned very much concerning what it was proposed to do toward building a town in the new world.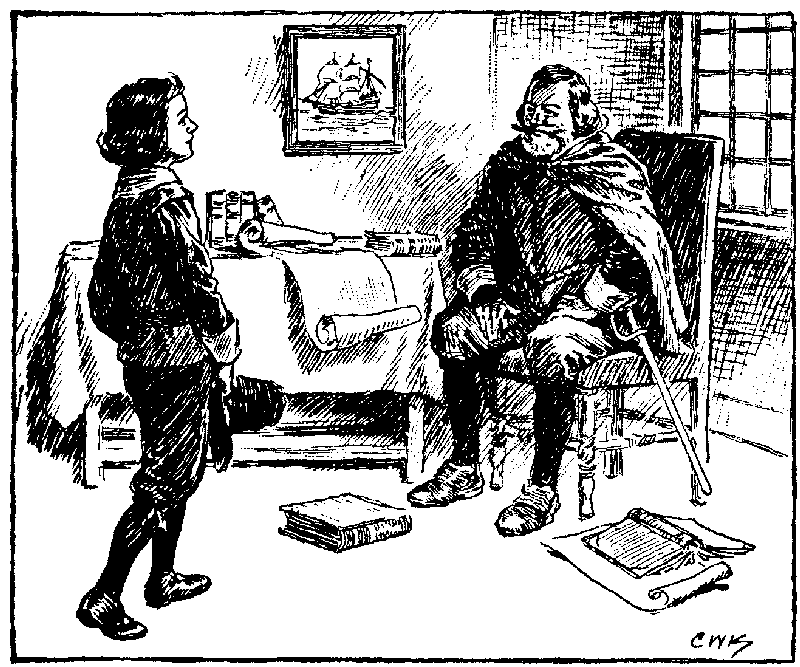 Both Nathaniel and I had believed it was the king who counted to send all these people over-seas; but I learned from my new master that a company of London merchants was in charge of the enterprise, these merchants believing much profit might come to them in the way of getting gold.
The whole business was to be under the control of Captain Bartholomew Gosnold, who, it was said, had already made one voyage to the new world, and had brought back word that it was a goodly place in which to settle and to build up towns. The one chosen to act as admiral of the fleet, for there were to be three ships instead of one, as I had fancied, was Captain Christopher Newport, a man who had no little fame as a seaman.
In due time, as the preparations for the voyage were being forwarded, I was sent by my master into lodgings at Blackwall, just below London town, for the fleet lay nearby, and because it was understood by those in charge of the adventure that I was in Captain Smith's service, no hindrance was made to my going on board the vessels.