James Otis

Treachery During Captain Smith's Absence
When Captain Smith set off in the pinnace in order to buy what might serve us as seed, he found himself threatened by all the brown men living near about the shores of the bay, as if they had suddenly made up a plot to kill us, and never one of them would speak him fairly.
It was while my master was away that two Dutchmen, who came over in the Phoenix and had gone with Captain Smith in the pinnace, returned to Jamestown, saying to Captain Winne, who was in command at the fort, that Captain Smith had use for more weapons because of going into the country in the hope of finding Indians who would supply him with corn.
Not doubting their story, the captain supplied them with what they demanded, and, as was afterward learned, before leaving town that night they stole many swords, pike heads, shot and powder, all of which these Dutch thieves carried to Powhatan.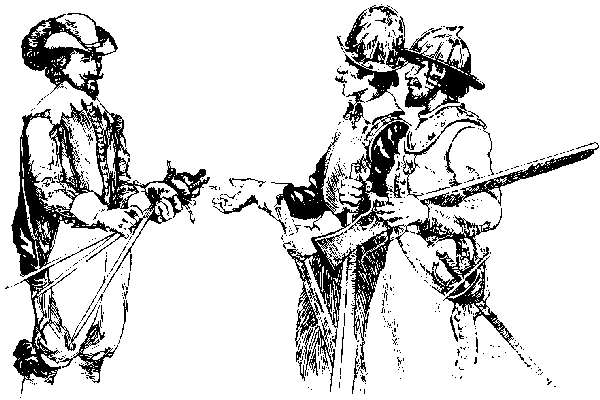 If these two had been the only white men who did us wrong, then might our plight not have become so desperate; but many there were, upwards of sixteen so Master Hunt declared, who from day to day carried away secretly such weapons and tools, or powder and shot, as they could come upon, thereby trusting to the word of the savages that they might live with them in their villages always, without doing any manner of work.
Others sold kettles, hoes, or even swords and guns, that they might buy fruit, or corn, or meat from the Indians without doing so much of labor as was necessary in order to gather these things for themselves.