Front Matter
---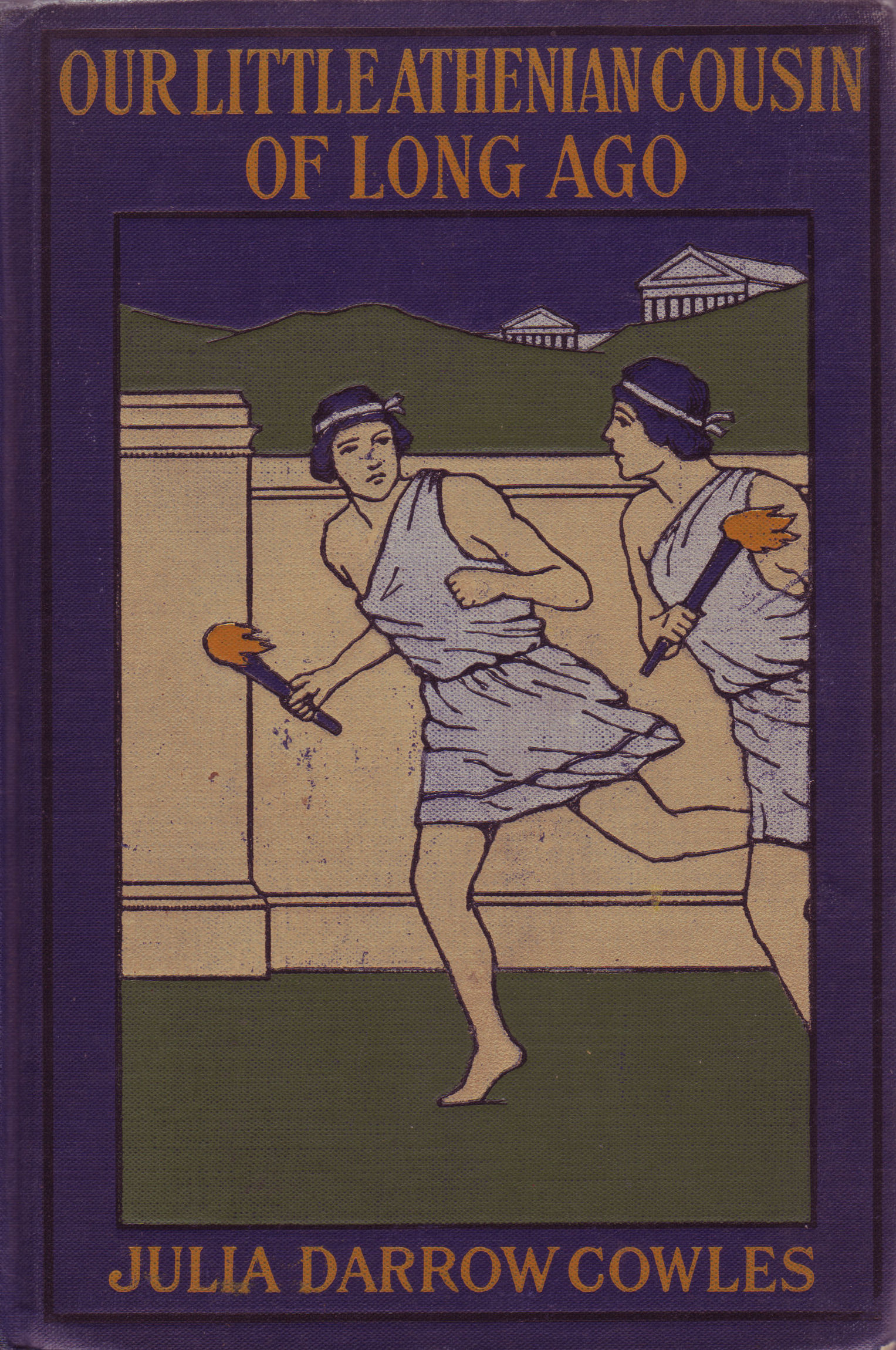 ---

---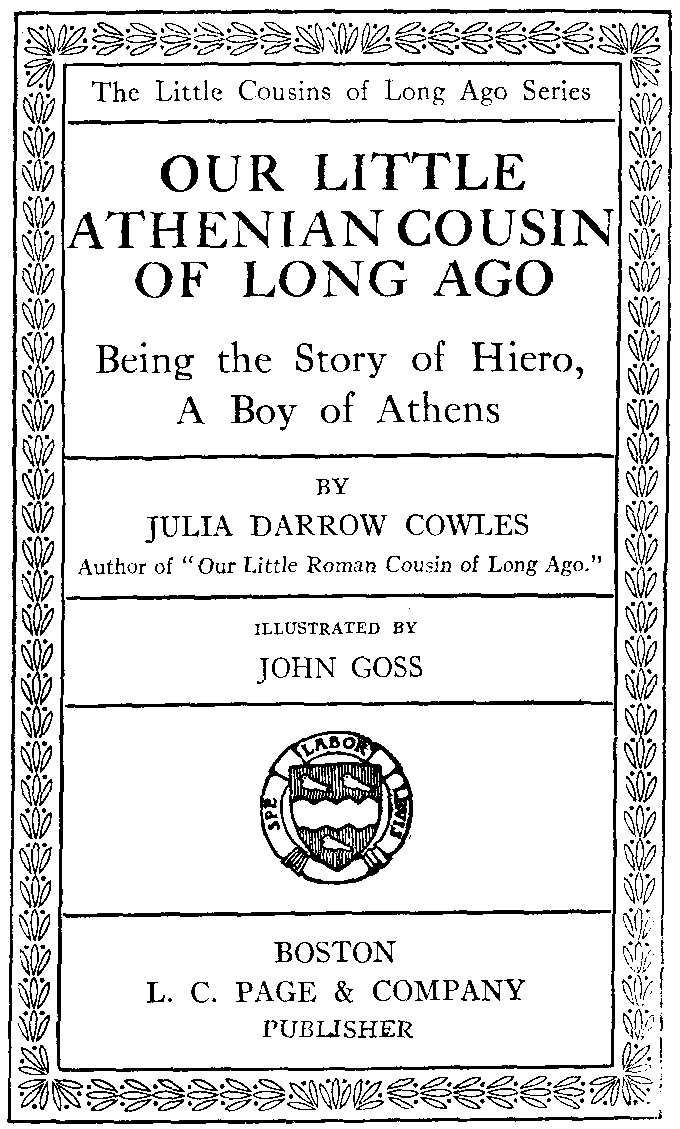 ---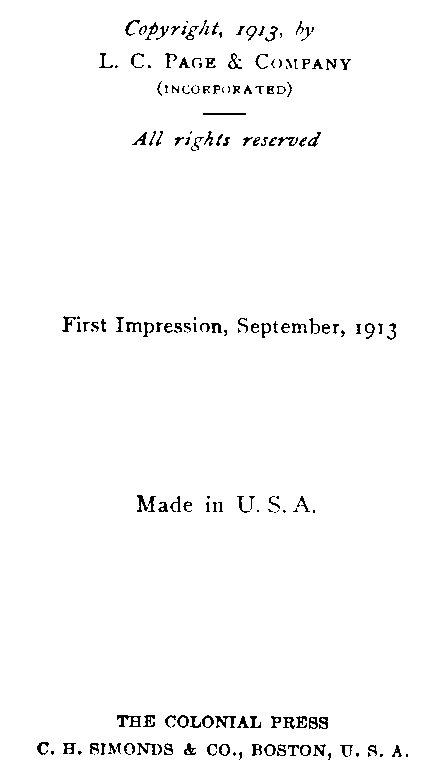 ---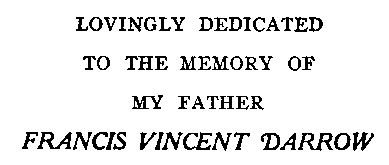 ---
Preface
As Rome is associated in the minds of all with military heroism and power, so Athens is associated with art. The story of Our Little Athenian Cousin of Long Ago has for its setting the reign of Pericles, 444-429 B.C., when Athens was at the zenith of her power and glory, and when art and architecture reached their climax.
The story has been purposely made to emphasize the artistic, rather than the political, side of Athenian life, since it is through its art that Athens has most powerfully influenced our own life and times.
Every care has been taken to make the story a vivid portrayal of the civic and home life of a child of the time, while adhering strictly to the best authorities in regard to detail.
Pronunciation of Proper Names
A-crop'o-lis
Ag'a-thon
A-pol'lo
A'ri-ad'ne
Ar'te-mis
A-the'ni-an
A-the'ne
Ath'ens
Cal'li-as
Chlo'ris
Ci'mon
Cle'on
Crete
Cri'to
Da'mon
De-me'ter
Di'o-nys'i-us
Do'nax
Du'ris
Eu-phron'i-us
Har-mo'ni-a
He'ra
Her-mip'pos
Hi-e'-ro
Ho'mer
Il'i-ad
I'ris
Lys'i-as
Ma'nes
Med'i-ter-ra'ne-an
Me'los
Men'o-do'ra
Mi'nos
Min'o-taur
Nep'tune
Ni-car'e-te
O-lym'pi-an
O-lym'pic
O-lym'pus
O-lym'pus
Pal'las A-the'ne
Par'the-non
Per'i-cles
Pei-si'stra-tus
Phid'i-as
Phi'lo
Phor'i-on
Pi-rae'us
Pyth'i-as
Py'thon
Rhodes
Soc'ra-tes
Spar'ta
The'ron
The'se-us
Tro'jan
Vul'can
Zeus (zus)
---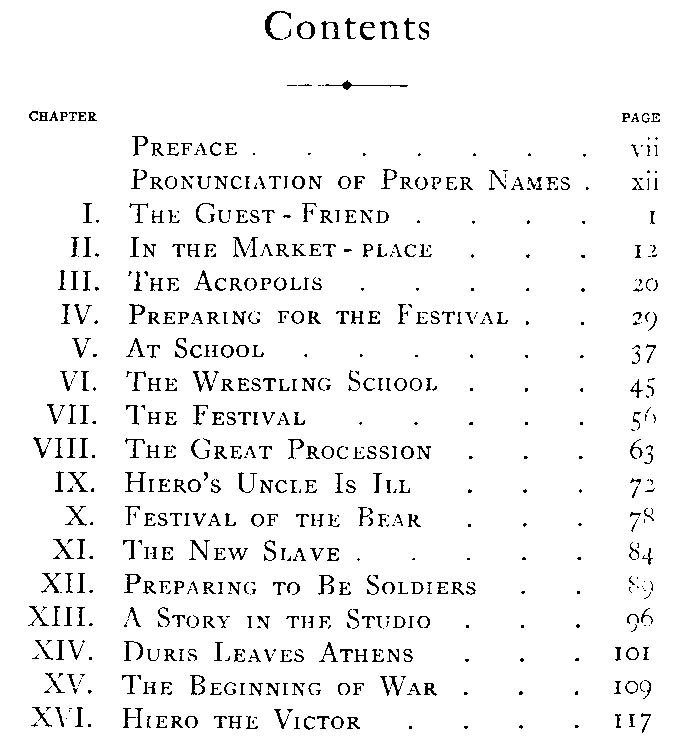 ---