Front Matter
---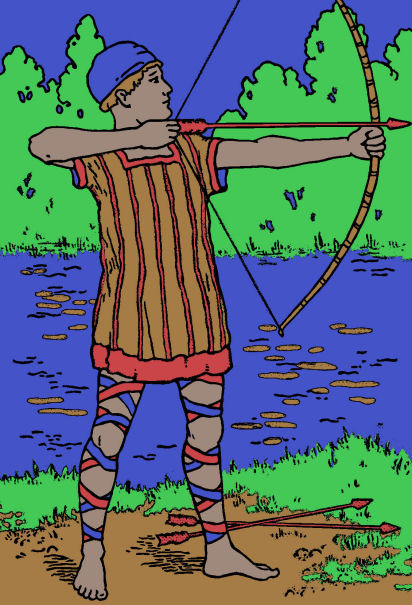 ---

---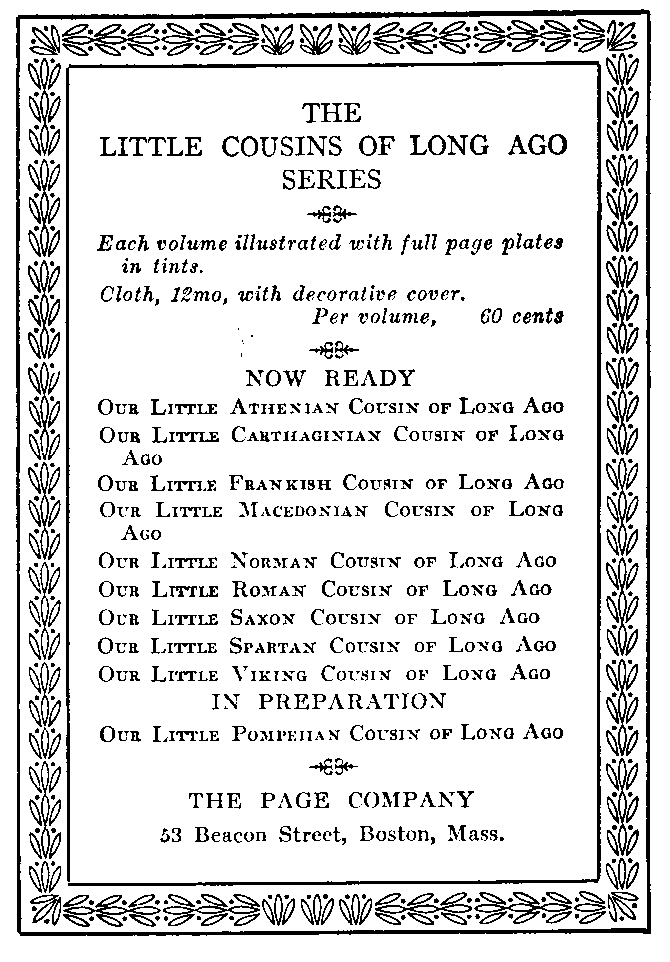 ---
---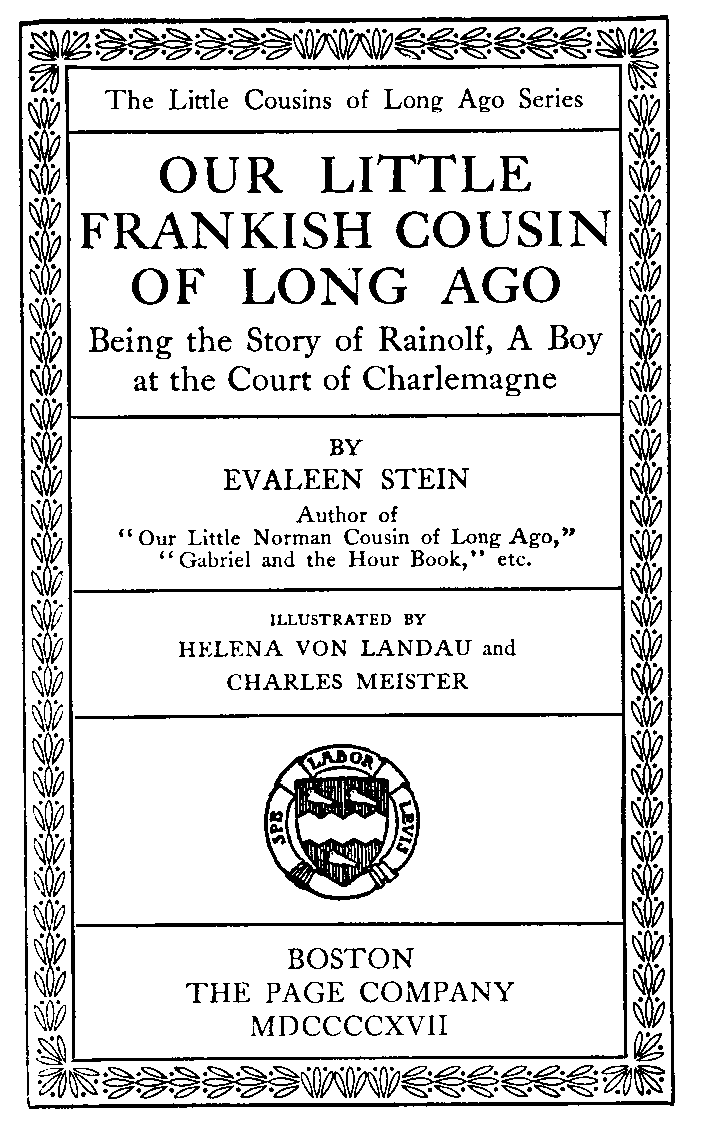 ---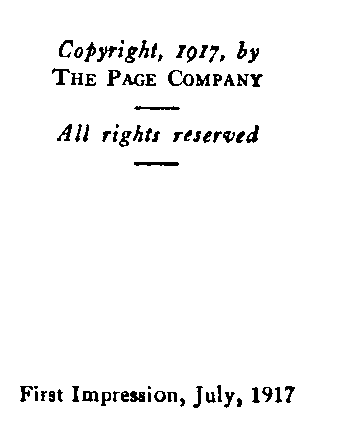 ---
TO
MY LITTLE COUSIN OF TO-DAY
ELIZABETH STEVENSON
Preface
The Frankish ruler, Charlemagne, was one of the greatest monarchs that ever lived. Great not merely because he was a victorious warrior and the kingdom he ruled was enormous, but rather because living as he did in a time when many of his people were lawless and ignorant, he saw clearly the worth of law and wisdom. He did all in his power to govern justly and to teach his people in all that best knowledge without which no nation can become truly civilized.
The world has never forgotten his great deeds, and deep in its heart it still cherishes him as one of its most honored heroes.
Many are the songs and legends that cluster about his name, and some day I hope you will read these, for I am sure you will enjoy them. Meantime, perhaps you may be interested in learning something of the home life of this hero, so let me introduce Our Little Frankish Cousin of Long Ago, for he spent quite a while as page in the royal palace and so ought to be able to give you some idea of what folks did there. At least he can show you what Frankish boys did,—and, I do hope you will like him!
---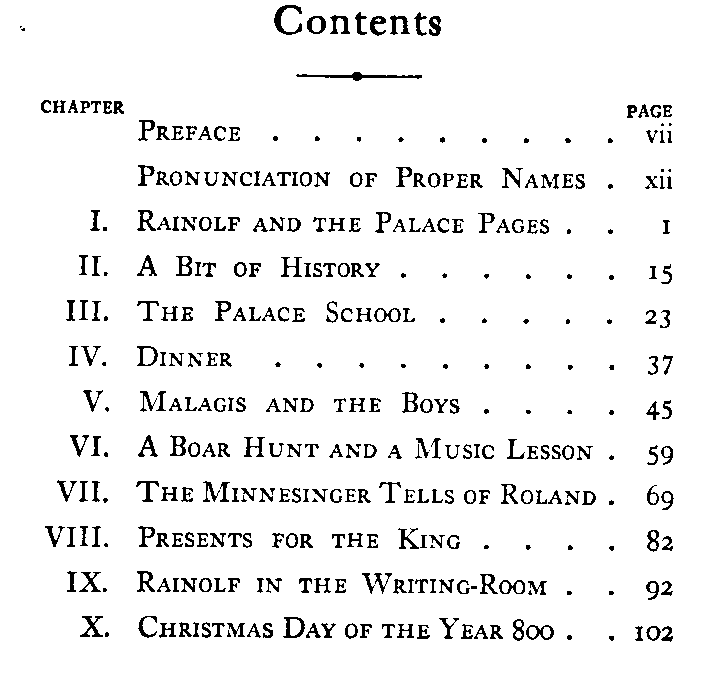 ---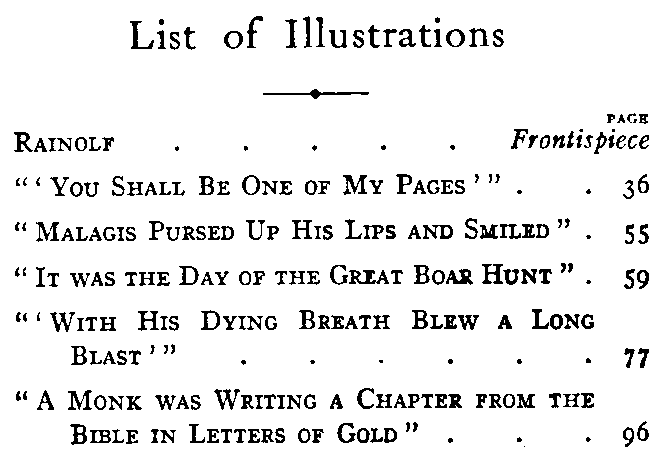 ---
Pronounciation of Proper Names
Aachen (ah´ ;-ken)
Aix-la-Chapelle (aks-la-sha-pel´)
Alcuin (al´-kwin)
Ay´-mon
Bag´-dad
Blaye (blay)
Bordeaux (bor-doe´)
Bur´-gun-dy
Caliph (ka´lif)
Charlemagne (char´-le-mane)
Des´sen-berg
Durandal (doo-ron-dal´)
Einhard (ine´-hard)
E´-mir
Haroun-al-Raschid (ha-roon´-al-rash´-id)
Ir´-min-sul
Mal´-a-gis
Marsilius (mar-see´-le-us)
Ol´-i-vant
Pa-der-born´
Pyrenees (pir´-e-neez)
Rain´-olf
Roncesvalles (ron-thes-val´-yas)