Stealing from the Indians

Stealing from the Indians
I grieve to say that there were some among our people who seemed to believe there was nothing of crime that could be committed against a savage, and Master Josias Plastow, whom we had ever looked upon as a godly man, showed himself to be knavish where the brown people were concerned.
Chickatabut, the chief of the Massachusetts Indians, of whom I have already spoken, brought proof to Boston that Master Plastow had stolen three half-bushels of corn from some of his people, living near Neponset, and on being charged with the offence by Governor Winthrop, Master Plastow confessed that he had done so, claiming that it was not stealing to take from the savages.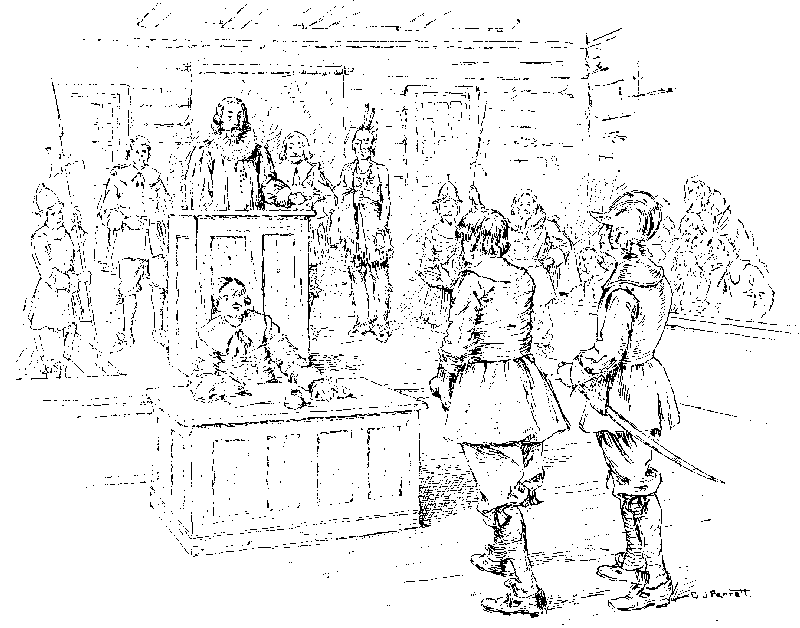 The Governor and his assistants thought differently, though, for Master Plastow was fined five pounds in money, and ordered to send six half-bushels of corn to the Indians from whom he had stolen, after which all people were forbidden to call him Master any more, but must give him only the name of Josias.
Captain Stone believed this sentence to be wrong, and openly called the justice unseemly names. He was straightway summoned before the court, and fined one hundred pounds in money for speaking disrespectfully of one in authority.
Nor was this the only case where fault was found with the punishment inflicted upon Josias. Henry Lyon wrote a letter to a cousin of his in Plymouth, another to a friend in Salem, and sent four to London, all of which were filled with harsh words against the Governor of Boston, and the manner in which justice was dealt out. He was given twelve lashes on the bare back, and banished to England.