For Conscience' Sake
"Who reverenced his conscience as his king."
—Tennyson.
Mr. Gladstone had not been in office since 1834. It was now 1841, when, at three o'clock in the morning of the twenty-eighth of April, the Whig Government under Lord Melbourne found itself in a minority of ninety-one. During these years the young Queen had ascended the throne of England. She now sent for Sir Robert Peel and begged him to form a Ministry, which he did at once, again including his young Tory friend, William Gladstone.
It is said that, even at this time, Mr. Gladstone had interested himself in Ireland, and had set his heart on getting the post of Irish Secretary; but his chief had other views for him, and he was made Vice-President of the Board of Trade, a post no longer existing.
Whether he was disappointed or not, he soon set to work to master every detail of his new office. In the spirit of his father, whatever he set himself to do he did with all his might, and herein lay one of the secrets of his success.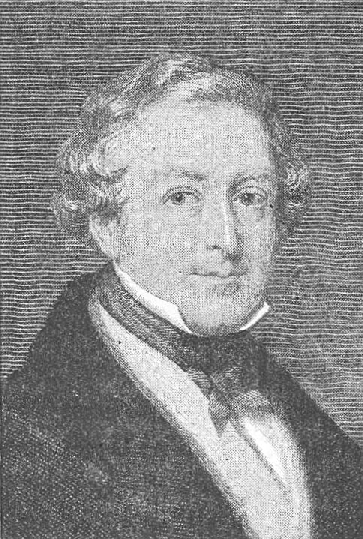 Sir Robert Peel.
He greatly impressed his colleagues.
"Gladstone has already displayed a capacity which makes his admission into the Cabinet indispensable," wrote a close observer at this time. He was right. Two years later Mr. Gladstone was made President of the Board of Trade and a member of the Cabinet, at the early age of thirty-three. For two years he worked well at his post, and then came a crisis which placed the young statesman in a very difficult position.
Some years before this, his book, "The State in its Relations with the Church," had been published. It had created a good deal of sensation at the time of its appearance, though Sir Robert Peel is to have exclaimed in horror, when a copy of the book was handed him as a gift from his young follower, "With such a career before him, why should he write books?"
"It is the book of the time—a great event," wrote Baron Bunsen, "the first book since Burke that goes to the bottom of the vital question; far above his party and his time. Last night, at eleven, Gladstone's book was lying on my table, having come out at seven o'clock. I sat up till after midnight, and this morning I continued until I had read the whole. Gladstone is the first man in England as to intellectual power, and he has heard higher tones than any one else in this land."
Macaulay the historian, too, wrote a famous essay on the book, describing the young author in one sentence that has passed into history, as "a young man of unblemished character and of distinguished Parliamentary talents, the rising hope of those stern and unbending Tories."
But the "rising hope of those stern and unbending Tories" now found himself suddenly compelled to leave his post.
In the winter of 1315, Sir Robert Peel proposed a grant to the Roman Catholic College of Maynooth in Ireland, a college for the education of young men who wished to eater the priesthood.
To Mr. Gladstone this suggested grant seemed at variance with the opinions he had recently expressed in his book on Church and State, and he was confronted with a problem. Must he pledge himself to support a measure in opposition to his opinions already expressed, or must he retire from his post?
Some of his closest friends urged him to conquer his scruples and remain in office. But Mr. Gladstone reverenced his conscience above all. What was power, what was fame, what was his position worth to him, if with an uneasy conscience he held them? He must do what he felt to be right, come what may. So he resigned: he gave up what he so highly prized—not only his seat in the Cabinet, but his office as President of the Board of Trade.
"It is not profane if I now say, 'With a great price obtained I this freedom,'" he writes somewhat sadly. "I felt myself open to the charge of being opinionated and wanting in deference to really great authorities; and I could not but know that I should inevitably be regarded as fastidious and fanciful, fitter for a dreamer, or possibly a schoolman, than for the active purposes of public life in a busy and moving age."
It was true: the public looked on puzzled; smiled, some sneered such refinement of scruples was somewhat hard to understand. The young Member for Newark was voted whimsical, fantastic, impracticable, a man whose "conscience was so tender that he would never go straight."
"Well, at all events," they said, "we have seen the last of this young Gladstone. No one will ever offer him a seat in the Cabinet again!"