Master Van Twiller Discharged

Master Van Twiller Discharged
This much I know, Master Van Twiller did much that was unwise; but out of the harm he accomplished considerable of good, so far as concerned New Amsterdam.
He strengthened and beautified the fort, building within its limits a goodly house of brick where he himself might live. He also laid out a farm on the East River equal to any in Holland. On this he put up a barn, a brewery, a boathouse, and a good stable, together with two mills, and dwellings for a blacksmith, a cooper, and such soldiers as might be lodged there to protect the place.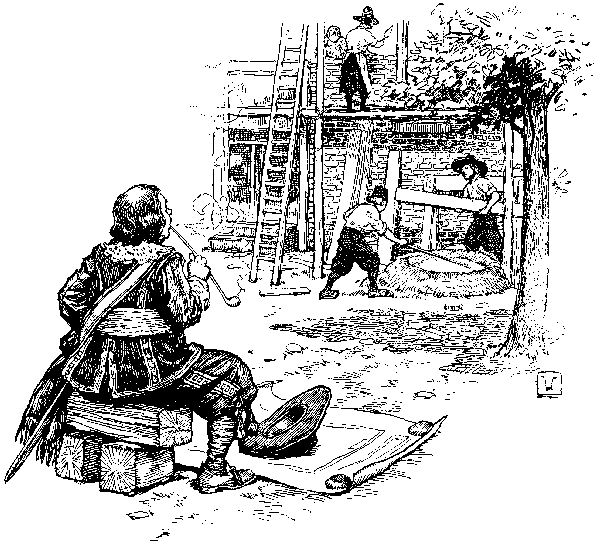 Master Van Twiller also built us a wharf on the easterly side of the point: a church which would have been an ornament to any town, as well as a house for the minister, for by this time we had a licensed clergyman.
But with it all, so it was charged against him, he was making himself rich at the expense of the Company, for he bought of the Indians, to be held as his own property, three of the large islands nearby, as well as a farm of sixty-two acres, which lay between the fort and the swamp.
In some way the Council of the Company in Holland heard that Master Van Twiller was working more to his own advantage than theirs, and before he had been in New Amsterdam five years, a ship called the Blessing came into the harbor, having on board Master Wilhelm Kieft, who had with him papers to show that he had been appointed Director of New Netherland. Master Van Twiller was ordered to return at once to Holland, and there give an account of his proceedings.
And now, because of this same Master Kieft's having worked much harm to us in New Amsterdam, causing the Indians to rise against us, I am minded to tell you more concerning him than I have thought well to say regarding Master Van Twiller.