Master Stuyvesant's Rage
It seemed, as we learned very shortly, that in his rage master Stuyvesant had torn the letter into little pieces claiming that it did not concern the common people, and then it was that his own friends left him in anger.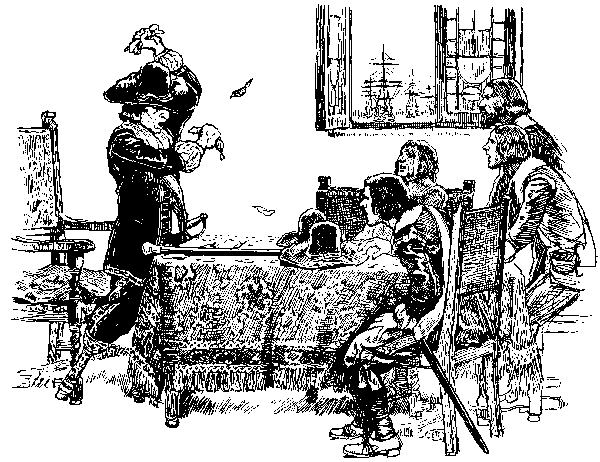 Within half an hour the people insisted that the letter be demanded of the Director, and five men were sent to Master Stuyvesant, claiming that which Governor Winthrop had brought.
It was Martin Kip who headed the messengers from the free men of New Amsterdam, and he told me Master Stuyvesant was in a fine rage. He stumped to and fro threatening, but finally showed in his hand the tiny bits of paper, throwing them on the floor.
Then some one of the house, I do not know who, picked up the pieces, putting them together so that the words might be read, and Martin Kip, speaking from the steps of the city hall, told us what had been written.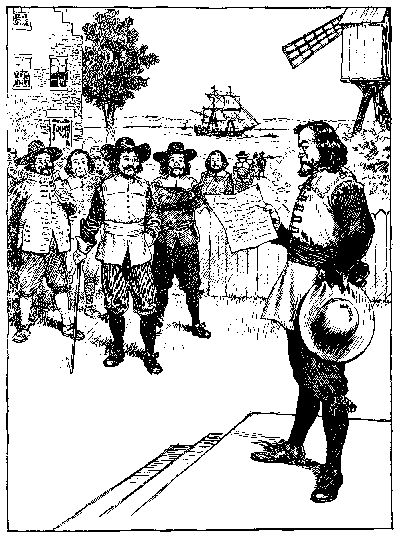 I do not remember it all, but there was in the letter
a promise that the Dutch should not be driven out after the city was captured. They would be allowed to remain, each man on his own land, free to come or go as it pleased him best, and other Dutchmen were at liberty to live in New Amsterdam with the same rights as belonged to any English man. It was all up with Master Stuyvesant after that. He did not cease to storm and rage at those who refused to stand by the guns in the fort, and threatened that he would hold the city till the last building in it was destroyed; but what could he do alone?