Wandering over the Island
When Master Minuit was about to go on board the Sea Mew with the savages whose land he had just bought, he graciously gave me permit to wander at will over the island, with the understanding, however,
that I was to be on the shore, ready to come aboard ship, before nightfall.
It can well be understood that I took advantage of the permission without delay, and before I had finished with my roaming, I came to believe that my master had not driven as hard a bargain as at first sight appeared.
In England, or in Holland, the land would not have been looked upon as of much value to a farmer. There were some spots where a kind of wheat was growing, but these were few and far between. A goodly portion of the upper part was swampy, and beyond that were ledges, covered with creeping vines, over which one could not make his way even if he felt so disposed.
One of the Dutchmen who had come over before we did, told me that he did not dare let his cows or sheepn wander beyond the marshes, because of the forest's being filled with bears, wolves, and other ravening creatures which would make speedy end of them.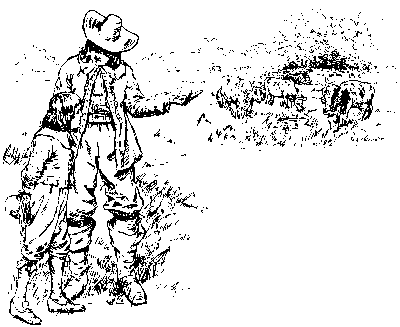 When I asked as to the outlook for a farmer, he turned up his thick nose, saying that save for the fact of the land being rich, never having been planted, lie could not raise enough to keep his family and his cattle from starving.
Then it was he told me that the West India Company did not give great heed to what might be grown in the earth, but counted on building here a town in order that they might make much money by buying furs of the savages.
It seemed that there were animals in the forest nearabout, the skins of which were valuable in many of the other countries of the world, and it was Master Minuit's business, if he would please those who had made him Director of New Netherland, to exchange toys and beads for furs.
Those white men who had been induced to come over from Holland by promises of being well paid for their labor, were to turn all their attention to getting lumber out of the forests, doing no more in the way of farming than would provide them, as nearly as might be, with food.