A Lukewarm Welcome
It was as if my heart came into my mouth when I saw these English people, and I made no doubt they would welcome me warmly on knowing that my father was of the same religious faith; but they gave little heed to my words, and because of being received so coldly, I felt shame that I had rejoiced when the Secretary told me where our voyage was to come to an end.
However, we were not then at Plymouth, but nearly twenty miles away. That the Englishmen might have warning of our coming, word was sent ahead by one of the savages who had journeyed with us, that a messenger from the West India Company wished to visit Plymouth, and would do so if the governor of the town would send a boat to a point four or five miles from where we then were.
All this was done as the Secretary wished, and we walked across a neck of land, some of the people from the trading post carrying the chests of gifts, until coming to where a boat was in waiting.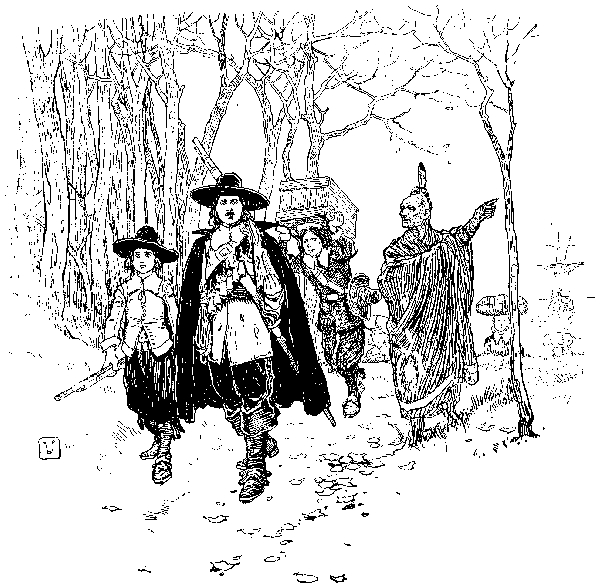 Before another night had come we were in Plymouth; but it was to me as if I had met entire strangers, for none gave me the hearty welcome I had been hungering for, although my story was not doubted. I suppose there were too many like me in this wide world, and those who were battling against the wilderness and the savages, as were these people, could give but little heed to a lad who had no standing among men.
I was lodged in the fort, where were women who did by me as best they might; but my heart was sore because of disappointment.