Sailing for the New World

Sailing for the New World
It was in January, in the year of our Lord 1626, when the Sea Mew set forth on her long voyage, and during a certain number of days after we left port, it seemed as if my end was near at hand. There are those who make light of the sickness of the sea; but I am not one, for verily my sufferings on board the Sea Mew passed man's power of description.
I saw Master Minuit when I first went on board; but it was as if a cat had been looking at a king, for he remained in the after part of the ship where were the people of quality, while I, only a servant, was herded among the sailors, well up in the bow, where kicks and cuffs were the rule, and blessings the exception.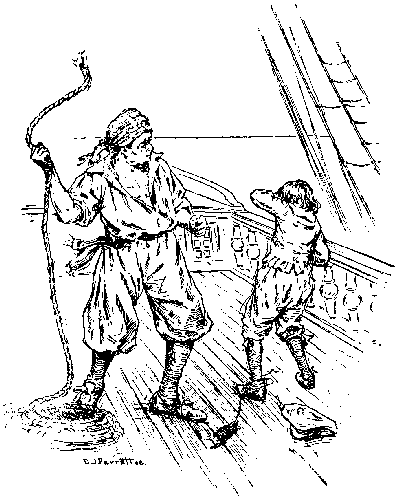 The life of a boy at sea, whether he be a servant in the employ of some passenger, or belonging to the ship's company, is at its best truly pitiable. No one has a good word for him; strive as he may, he is always in some person's road, and the end of a wet rope is ever ready to the hand of that person who, having lost his temper, would vent his spite upon the most helpless being near at hand, which is the boy.
I had counted on seeing much of the world during this voyage in the Sea Mew, believing that we should visit strange lands, where I could roam about feasting my eyes upon all manner of odd things; but none of this came to pass.
Twice during the voyage did the Sea Mew cast anchor off some island, where it would have given me no little pleasure to go on shore that I might compare the land with the country I had known; but I lacked the courage to ask permission of my master, who as yet had not spoken to me since the ship left port, and no one, not even the friendliest among the seamen, had enough of charity in his heart to say "Come."