Master Minuit's Home
Then it was that this very friendly Dutchman showed me the house in which Master Minuit was to live, until such time as a building, made after the manner of those in Holland, could be set up.
It was no more than a log hut, large, to be sure, but yet formed of the trunks of trees laid one on top of the other, with the ends notched so that they would lock together, as it were, and the floor was the same as I had seen in the house of the savage, simply earth beaten hard until it was nearly smooth.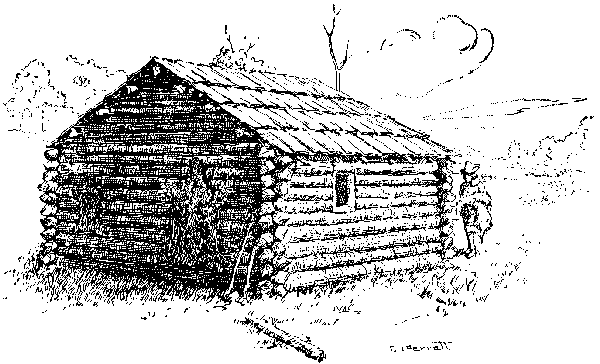 The idea of bringing his fine garments into such a place, or even of wearing them where were none save the Indians to see his bravery of apparel, caused me to smile; but I soon came to know that my master had no intention of spending very many days within this rough dwelling of logs.
The Sea Mew was moored stem and stern, as if for a long stay, and Master Minuit and the other gentlemen appeared to have no idea of going on shore to live as did the savages.
It is not needed for me to say that I also remained aboard the ship, although it would have pleased me far better to have taken my chances with the people in the huts, for these Dutchmen who had come in advance of us were really pleasant fellows, who did not think it beneath their dignity to answer such questions as a lad like me, who saw so much that was curious everywhere around, was aching to ask.